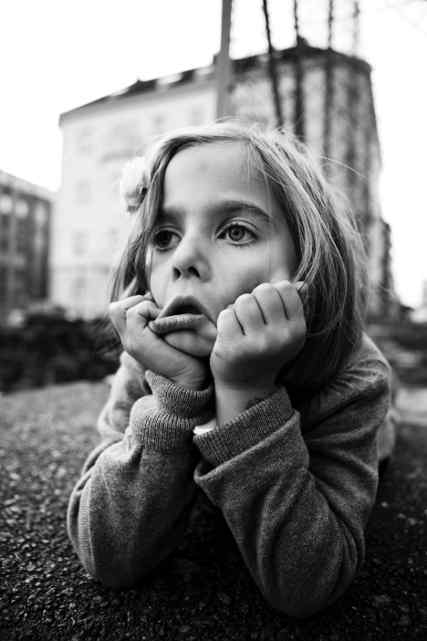 It's like a fatigue that comes from long days of isolation. A general all over blah feeling, Like we're missing out on life in general. We can be especially vulnerable to negative thinking. Especially with the unknowns that swirls around because of the China virus. We don't just feel like we are missing out. We truly are. The fear level is high. We don't know who to trust. And the laws and government decrees are forcing us to keep a distance from one another. Are you feeling Isolated? Lonely? Have you been hungry for a spiritual retreat with your church friends?
This is not the first time for me
I too, have felt that way a few times in my life. God recently reminded me of a specific time many years ago when He spoke very clearly to me about this very topic.
Children are a gift
After the miracle of my first child being born (after 12 years of barrenness), it didn't take me long to forget she was a GIFT, and begin to complain to God about all that I was missing out on. All I had given up to be home with my child. I'd lost sight of what I had been GIVEN, and was concentrating on what I was LACKING. Have you ever felt that way?
Spiritually "barren"
I remember complaining to God that I felt "barren" spiritually because I was not able to go to Bible studies and fun get togethers with other women like I had before my child was born. I was getting little sleep and my husband traveled a lot. A LOT!!! I was in the mid-west and my family was all back east. I was kinda like Jonah under the Juniper tree. Loving the shade, but when the tree shriveled from the heat, he grumbled. *sigh* That was me, all right!
The Lord clearly spoke to me
My Dad used to say I was stubborn like an old mule sometimes, needing a 2 x 4 to get my attention. (Don't be dismayed. It was only an expression. My Dad never ever abused me in any way at all. He was a wonderful father. But those of you who know me, know that he was correct in his analysis.)
So, the Lord clearly lovingly but firmly reminded me, as only a loving Father can do: "You're not even true to what I already taught you." WOW! TRUTH spoken to my heart and soul. (There goes that 2 x 4 to get my attention!) But, it actually felt like LOVE! Only one who loves you deeply will risk telling you exactly what you need to hear.
I had lots of notes to review
So that is what I did. I began to review and study those Scriptures and lessons I had already been taught. And this refresher course helped solidify what I had already been taught! It was exactly what "the doctor ordered".
Reality check
You don't "gotta" go to another retreat. You don't "gotta" have another spiritual high. God doesn't want you riding on emotional highs. It is a moment by moment walk with your BEST FRIEND in fellowship in daily conversation and consultation.
"But they that wait upon the LORD shall renew their strength; they shall mount up with wings as eagles; they shall run, and not be weary; and they walk and not faint."

Isaiah 40:31 (KJV)
The Christian life is like a long walk
Moment by moment. And only just this moment! Right now! Just this step! Right now! Not thinking about the last one. Not thinking about the next one. But being fully present in THIS one. THIS STEP! Here and now.
Our destination is Heaven,
but until we get there, the way is long and sometimes a bit crooked. But as long as we keep trudging away with our eyes on Jesus, checking in with Him for directions… so that when we feel fatigued by life's current trial and testing, we will indeed be OK.
Beginning to end
It doesn't matter how good you think your BEGINNING with GOD was. It doesn't matter how good or bad you think you WALK with GOD has been up to now. What matters is that you FINISH well. And we none know if today is our "finish" date or not.
So, keep on keeping on with your eyes on the goal and trust God to remind You of the Truths you need to hear along the way whenever you veer off course a bit.
And rejoice that He is involved with your day-to-day life…even if sometimes it feels a bit like a 2 x 4 reminder. Because THAT is LOVE! Getting you back on course in fellowship with the One who loves you no matter what! Forever and ever!
Marantha! Come Lord Jesus!
My Father: Experiencing God's Love A-Z
Pamela Taylor invites you to join her in this interactive acrostic devotional journal designed to draw you into the extremely personal and abundant love God has waiting for you. Experience the "Just ask..." of His love for you!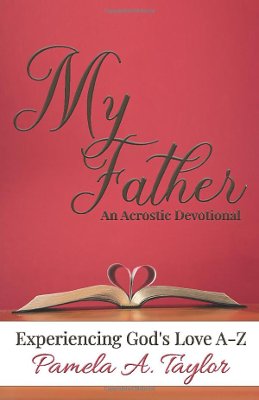 Awaiting His shout,




Christian Life Coach
Leading from Your Strengths Mentor
www.loavesandfishescoaching.com