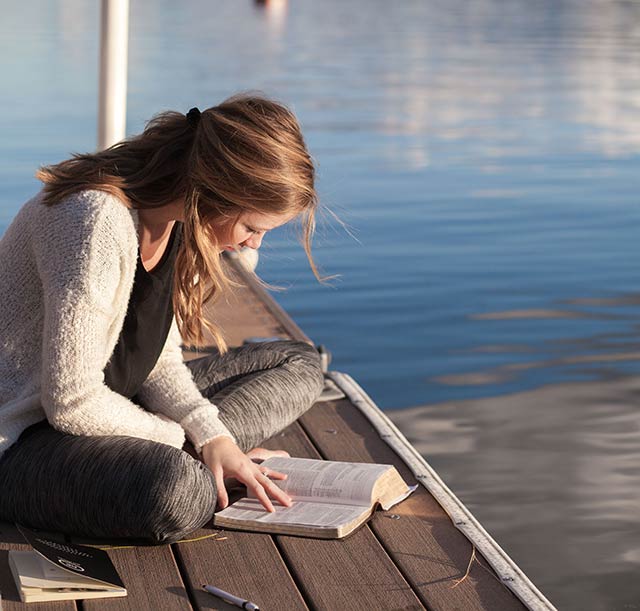 The joy of the Lord is your strength.
What does it mean to strengthen yourself in the Lord, as David did in I Samuel 30:6? It seemed like the whole world had turned on David. Everything had gone wrong. And his loyal band of men even turned on him, with good reason, actually. But, David knew God. They had a deep and real relationship. So, when he had nowhere to turn on earth, he turned to the Lord, "But David strengthened himself in the LORD his God."
How are you doing at the end of 2020?
Way too many things are swirling around in my head this week. It is hard to focus my thoughts to go in one direction for a blog post. So, I sat down here, at my computer; and decided that if I strengthened myself in the Lord, that perhaps what I discovered here today, would strengthen you, too. So, I am praying for God to lead me into something here that will encourage your heart, because I am pretty sure you may be suffering from the very same "malady" as I am.
Philippians 3:10 (Amplified Version)
"For my determined purpose is that I may know Him, that I may progressively become more deeply and intimately acquainted with Him, perceiving and recognizing and understanding the wonders of His Person more strongly and more clearly." Lord Jesus, help us to have a deep awareness of Your presence, so it changes how we go through transitions, especially difficult ones.
1 Peter 2:9
We are "a chosen generation, a royal priesthood, a holy nation, a peculiar people." We belong to You, Almighty God and we are Your peculiar treasure, so the essence of who we are matters! Give us wisdom and unstop our ears so we can hear You in these very confusing and frustrating times.
C. S. Lewis
"You don't have a soul. You are a soul. You have a body." Father, help us to choose to spend more time maturing our soul (mind, will and emotions) to see you more clearly and love you more deeply.
Archbishop William Temple
"Coincidences occur much more frequently when we pray." I don't know about you, dear friend, but I don't believe in "coincidences" and that is the essence of this quote. Prayer matures us to think more like our Father in Heaven. So, as we get to know Him better, we begin to think more like Him, and things "coincidentally" happen. Frequently!
Joni Eareckson Tada
"When life is rosy, we may slide by with knowing about Jesus, with imitating Him, quoting Him, and speaking for Him. But only in suffering will we know Jesus". Joni is speaking not of knowing ABOUT Jesus, but actually KNOWING Him, in relationship. Joni is an expert on experiencing suffering. A diving accident when she was very young, brought the reality that she would never walk, run, swim, or do anything physical again. She would spend the rest of her life in pain, unable to care for herself, and totally dependent on others. We should always listen when the Joni's in our lives speak truth from experience. Like the Bible's Hebrews 11, the hall of fame for the suffering saints.
Like Jesus (Hebrews 5:8)
Though He was God's Son, He learned obedience from the things he suffered. Amazing. Our Lord learned obedience through suffering. So, why should we be any different? No one ASKS for suffering, but when it comes, what is our response? Lord Jesus, I remember reading a book many years ago, entitled Don't Waste Your Sorrows. It was an eye-opener to the GIFTS of sorrow and suffering. So, Father, please make us grateful for the past and open to the future. Ever watching for how You will use those sad times for good and not for evil. Realizing we are experiencing a bit of what You suffered for us, in order to make it possible for us to have personal relationship with You. To God be the Glory!
Consider Him
"For consider Him who has endured such hostility by sinners against Himself, so that you may not grow weary and lose heart." (Hebrews 12:3) How often we lose heart, Lord. Thank you for Your example. Forgive us and help us to be be better "Soldiers of the Cross" as the old Hymn describes. Give us wisdom to be like King David, strengthening and encouraging ourselves in the Lord GOD!
God is good. All the time. All the time, God is good.
"The greatest need of every human being is not self-improvement but self-abandonment" – Anchor.org devotional Thank you, Lord, that in every circumstance, You are Sovereign and You are Good! All the time! You are faithful even when we are faithless. Lord, we believe. Help our unbelief.
Psalm 127:1
"Unless the Lord builds the house, its builders labor in vain." Great and Mighty God, may we have an unhindered view of Your majesty and assurance of Your power within us. – Encounter with God
Thank you for journeying with me just now
We are on this journey together for such a time as this. Hopefully, as I encouraged my own heart in the Lord God today, that you, too, feel stronger as–together–we clothed ourselves with His armor—the Word of God—and the testimony of the saints that have gone before us.
Until next time. And until the Lord comes again…
Maranatha! Come Lord Jesus!
My Father: Experiencing God's Love A-Z
Pamela Taylor invites you to join her in this interactive acrostic devotional journal designed to draw you into the extremely personal and abundant love God has waiting for you. Experience the "Just ask..." of His love for you!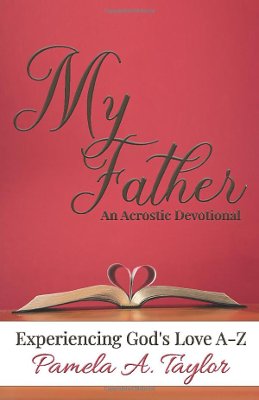 Awaiting His shout,




Christian Life Coach
Leading from Your Strengths Mentor
www.loavesandfishescoaching.com