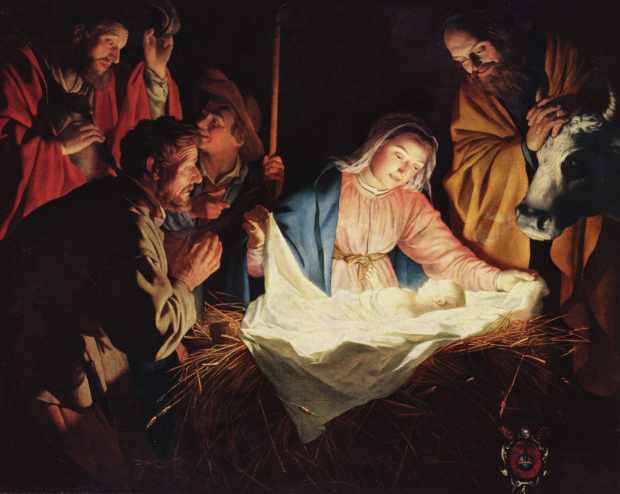 Holidays can be delightful or they can be the worst time ever. They can be lonely or overwhelmingly busy. They can be a time of illness or health.
All of that is true, but mostly, Christmas being "good" rather than "bad" in your experience, depends on your relationship with the One we are celebrating. His birth (Christmas), life, death on the cross, resurrection and ascension back to Heaven.
AND the best part of it all, is that He is coming again for YOU. For Me. IF you have believed and received the Gift of Salvations He offers. There is ONLY ONE WAY to the Savior. ONE WAY to Heaven. ONE WAY to salvation. JESUS is that ONE WAY. He offers you salvation through believing and receiving that He is the One way for you to be His Child. Without Easter, Christmas doesn't make any sense.
Receive the GIFT offered
Receive the GIFT of salvation
Receive the GIFT of eternal life
ACCEPT that the price has already been paid
Receive the GIFT that cannot be earned
Receive the GIFT that has already been paid for
Receive the GIFT that YOU cannot earn
ACCEPT that you cannot earn it
TRUST that it is finished
BELIEVE that nothing more is required
Do you like what you have read here? Click the button below to signup to receive an e-mail whenever we publish a new blog post.
Believe that the work of Jesus sacrificed on the Cross made a way where there was no other way.  It is because Adam and Eve did not trust God but believed satan instead. That is why Jesus BECAME the sacrificial Lamb to make atonement for sin.
The work is done. PLEASE believe and receive the GIFT of eternal life that is offered to you. Don't delay. This is serious! You never know what a day can bring.
To summarize:
Believe
Receive
Embrace the GIFT
Rest in Him
Walk out of the penalty of the shadow of death into His glorious light
Live like you believe you have been saved, and are saved for eternity
Each day, let your heart's attitude be one of gratitude to the Lord for ALL His benefits
Live at peace with great joy. It is finished. You are His and He is yours. Forever and ever. Amen.
Please share…
Until Next Time,


Awaiting His shout,




Christian Life Coach
Leading from Your Strengths Mentor
www.loavesandfishescoaching.com