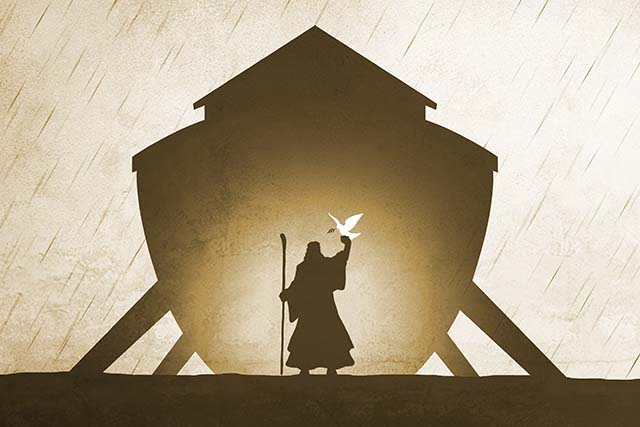 We are all weary. Many are fearful. It's easy to fall into making excuses. I'm tired. Nobody cares. Nobody will listen. People will think I have lost my mind. I don't have the time. What if Noah's father and grandfather hadn't been godly examples? What if Noah refused to build the ark. What if…???
Favorite Bible Character
Recently, I was asked who is my favorite Bible character. The only rule was that we had to name someone other than Jesus. Who would you name? And why?
That was an easy question for me to answer. For years, I have said , "I want to be like Enoch!" My friends used to laugh but now they expect it. Are you laughing now? Enoch was an amazing man. He lived during the time of Noah and some say apparently he became more focused on God after the birth of his son, Methuselah, whose son was Lamech, whose son was Noah. And the days were so evil, that God told Noah to build the ark. He preached to the masses. And he built an ark.
God said until Methuselah died, the judgment of the flood wouldn't come. According to J Vernon McGee, Methuselah means "when he is dead, then shall he be sent (see Jude below)." The environment was horrible before the flood. So:
If Adam = year 1
Year 687 from creation, Methuselah died
Noah was born 1056 from the creation of Adam
The flood came 1656 = the year Methuselah died
My head is spinning with all that. Maybe yours if too. I hope I copied it down correctly. But you get the idea.The Bible never ceases to amaze. Prophesy made. Prophesy fulfilled.
Family Tree
So, it is not a stretch of the imagination to believe that great grandfather Enoch, grandfather Methuselah, and father Lamech were Noah's mentors, just like New Testament Timothy's mother and grandmother. I don't think I have ever heard a sermon about my role model, Enoch. Yet, just look at the necessary part he has played in Bible history. Without Enoch, there literally would not have been a Noah. So why don't we talk about Him? Enoch is mentioned throughout the Bible. Here are some of the references from Genesis, to Hebrews, to Jude.
Enoch. An ordinary man with extraordinary faith
Genesis 5:21-24 TLB (Enoch walked with God)
"Enoch was 65 years old when his son, Methuselah was born. Afterwards, he lived another 300 years in fellowship with God, and produced sons and daughters; then, when he was 365, and in constant touch with God, he disappeared, for God took him."
Hebrews 11:5 TLB (Enoch pleased God)
"Enoch trusted God too, and that is why God took him away to heaven without dying; suddenly he was gone because God took him. Before this happened, God had said how pleased He was with Enoch. You can never please God without faith, without depending on Him. Anyone who wants to come to God must believe that there is a God and that He rewards those who sincerely look for Him.
Jude 14-16 TLB (Enoch witnessed for God)
"Enoch, who lived seven generations after Adam, knew about these men and said this about them: 'See, the Lord is coming with millions of His holy ones. He will bring the people of the world before Him in judgment, to receive just punishment, and to prove the terrible things they have done in rebellion against God, revealing all they have said against Him'. These men are constant gripers, never satisfied, doing whatever evil they feel like; they are loud-mouthed "show-offs" and when they show respect for others, it is only to get something in return."
Enoch walked the walk
Like Abraham, Enoch was a friend with God. He did not make excuses. Or act like a victim of his time. Or whine that things were hard. Rather, he made a conscious decision to separate himself from the vile wickedness of his culture. He did not sugar-coat his message.
Words to live by: The circumstances of Enoch's life were never an excuse to walk ungodly. – David Jeremiah
A summary recap:
Enoch walked with God
Enoch witnessed for God
Enoch pleased God
Enoch went to be with God
Like, Elijah, Enoch went directly to God without first dying. So, when I talk to God about this, I remind Him that I don't want to be like Elijah. A flaming chariot flying up to heaven sounds scary, 😨 but I DO want to be like Enoch. 😃 And I literally daily remind myself of why God was pleased with him. It's a tall order to walk the walk like he did. To NOT allow circumstances to be an excuse to walk ungodly.
What about you? Who is your choice and why? Leave a comment, or better yet…contact me to set up an appointment to talk.
My Father: Experiencing God's Love A-Z
Pamela Taylor invites you to join her in this interactive acrostic devotional journal designed to draw you into the extremely personal and abundant love God has waiting for you. Experience the "Just ask..." of His love for you!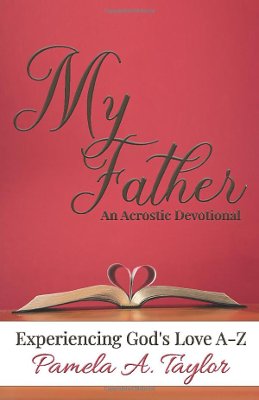 Until next time,
Awaiting His shout,




Christian Life Coach
Leading from Your Strengths Mentor
www.loavesandfishescoaching.com