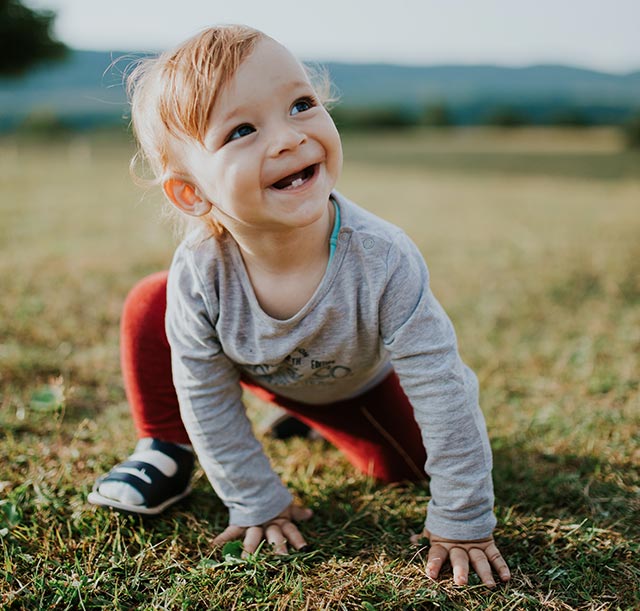 "Forget the former things; do not dwell on the past. See, I am doing a new thing." (Isaiah 43:18-19)
Endings. Happy times or sad?
The end of one thing is always the beginning of another. When anything ends, we tend to believe it's the end, when truly it is THE beginning. Think back over some of your "endings". Here's some examples:
The end of crawling was the beginning of walking.
The end of babble was the beginning of talking.
The end of pablum was the beginning of solid food.
The end of your tricycle was the beginning of your bicycle.
The end of picture books was the beginning of word books.
The end of elementary school was the beginning of junior high school, and the end of that was the beginning of high school.
Grieving over the past
We tend to grieve over endings and actually they can be a good things. What mother hasn't cried a tear or two over each and every one of those endings with her child? The grieving of the loss can then turn into the embrace of the new beginning. To say goodbye to one thing is to say hello to something else. ALWAYS.
As we mature in years, and the endings become more consequential, we have TWO choices: to be bitter OR to be better through these changes in life.
It is a choice
There's always a choice how we will react. Better or bitter is a choice between grumbling or gratitude. It is realizing we are not the Master of our fate, but our God is the Master of our fate. Loss is gain when left in the Father's hands. When faced bravely and with our eyes on Jesus.
Hebrews 12:1-2 (NLT)
"Therefore, since we are surrounded by such a huge crowd of witnesses to the life of faith, let us strip off every weight that slows us down, especially the sin that so easily hinders our progress. And let us run with endurance the race that God has set before us. We do this by keeping our eyes on Jesus, on whom our faith depends from start to finish. He was willing to die a shameful death on the cross because of the joy He knew would be His afterward. Now He is seated in the place of highest honor beside God's throne in Heaven."
Do you like what you have read here? Click the button below to signup to receive an e-mail whenever we publish a new blog post.
Abundant Grace
God's sovereignty provides abundant grace to endure even trials and sufferings, even like Job's famous,
"Though He slay me, Yet will I trust Him." (Job 13:15)
Corrie ten Boom
She was a women who endured unbelievable suffering in a Nazi prison camp. We could call her an expert on looking for God in the midst of all things. She is known for this statement: "No pit is so deep that He is not deeper still." Amen! God is in the circumstances. He is in the details. We can trust Him. When we trust Him, we will find He is worthy of that trust. Worthy of our love. Worthy of our gratitude. And HE IS MORE THAN ENOUGH in all things. ALWAYS. All Day. Every Day. No matter what! For those who have put their trust in Him, the end of life on earth is THE beginning! Heaven awaits!
What about you?
Have you asked Jesus to be your Savior? To be your Lord? Are you living for Him? Where will you spend eternity? Let's talk…
Until next time…


Awaiting His shout,




Christian Life Coach
Leading from Your Strengths Mentor
www.loavesandfishescoaching.com