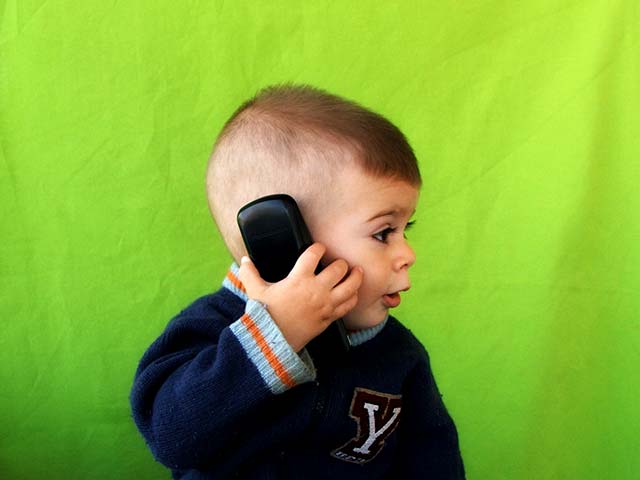 Yesterday, I consulted with my homeopath, using social media "Face time." She wants to do "Face time" so she can see me. To see my demeanor; to watch my reactions, etc. All that is part of the process toward healing. We routinely meet every couple months or so on social media. I explain all my concerns and she records them in my file, and then prescribes a remedy. It is a liquid that she mixes up for me and I take it regularly, 3 times per week. Every person is different. A homeopath has to be attentive to details and the uniqueness of each client.
Similarities
This morning, I saw a correlation to our devotions…our set-aside-times with our attentive-to-details God. Just think, if a homeopath has regular times to help clients stay healthy, then certainly, we need regular times with God—talking as He is listening and asking questions to make us think deeper. To get to the root of the malady. However, meeting with God only every couple of months, would not be very good for relationship building. And reading the Scriptures and praying (the remedy) only 3 times a week, would not be adequate to maintain a spirit-filled life. So, the comparison is a bit lame, but still can be helpful if it makes us think about God more deeply, causing us to want even more time with Him.
God is a good listener
God wants more face time with each of us. He never tires of hearing from us. He loves seeing our face lifted up to Him in adoration, or in pleading for help. WHATEVER we say or do, He is like a doting parent wanting to be a part of all that matters to us. Whatever concerns you, concerns your God. He desires a very personal and intimate relationship. Hold nothing back. He knows it all, anyway. He will help you sort it all out if you trust Him. THAT is a big "if"…IF you will trust Him…
"Trust in Him at all times, you people; Pour out your heart before Him, God is a refuge for us. Selah."

Psalm 62: 8 (NKJV)
Undistracted devotion
But God is also a jealous God. He wants our affections to be towards Him and not towards other gods of our own making. He wants to be our FIRST LOVE and our deepest love.
"Delight yourself in the LORD,…"

Psalm 37:4a (NKJV)
Undistracted time
Our Father wants us to give Him focused time. Multi-tasking does NOT impress the Creator God. When we stray, He kinda grabs us by the scruff of our neck, (through circumstances) to get our attention back on Him and on what really matters.
Focus
"You can't focus on everything. We must focus on the things that matter most."

"Slow down a little, and let God get into your world."…

— Dutch Sheets
Priorities
Life can be hard and we continually have needs. I'm thinking of friends that are going through some trying times lately.
One friend has suffered from debilitating headaches for almost 4 years. Finally, this week, she found a specialist that had the solution.
Another friend has had multiple challenges. First bright lights in her eye, then her heart acted up, and then when she was outside soaking up vitamin D in a lawn chair in her yard, the chair collapsed and she hit her tail bone! She is in pain. She is still seeking solutions.
Another friend tripped on a step, and hit her head and split her lip, and banged up her knee. She was at her son's home where she could get immediate help for her banged up body. She is better today.
Another friend spent last week in Hospice with her dear Father. She was at the hospital when he passed into eternity. And her daughter gets married this weekend. AND she needs to find a dress. This week will be full of lots of conflicting emotions. She knows God is with her through it all.
Stuff happens…
And it is horrible going through it; and it either makes us bitter or better. If you are like my friends, these trials have made them better and yours will for you too, if each of us allows our hard times to cause us to stop long enough to choose to spend more "face" time with our FATHER GOD, the fixer-upper, the Comforter, the Healer, the really good listener. It all pulls us back to our Anchor, the Lord; and we are reminded AGAIN that time with Him brings peace, joy, healing, comfort and anything else we need. He promises to meet our daily needs…(NOT our daily wants )
"God has spoken once, Twice I have heard this: That power belongs to God. Also to You, O Lord, belongs mercy;…"

Psalm 61: 11, 12a
Will you join me to pray this prayer?
Father God, thank You for sending Jesus, so that I can have a personal relationship with You, through the power of the Holy Spirit. Thank You for daily reminding me to make the time with You as the first priority of my day before I go out into the world. Give me Your wisdom to obey Your promptings as I go throughout my day. May I bring You joy as I seek more and more "Face" time with you each day.
"Because Your loving-kindness is better than life, my lips shall praise You. Thus I will bless You while I live; I will lift up my hands in Your name. My soul will be satisfied…my mouth will praise You with joyful lips."

— Psalm 63:3-4 (NKJV)
Maranatha! Come, Lord Jesus!
My Father: Experiencing God's Love A-Z
Pamela Taylor invites you to join her in this interactive acrostic devotional journal designed to draw you into the extremely personal and abundant love God has waiting for you. Experience the "Just ask..." of His love for you!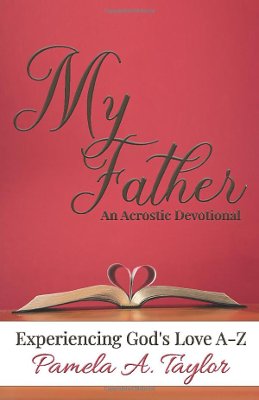 Until next time,
Awaiting His shout,




Christian Life Coach
Leading from Your Strengths Mentor
www.loavesandfishescoaching.com