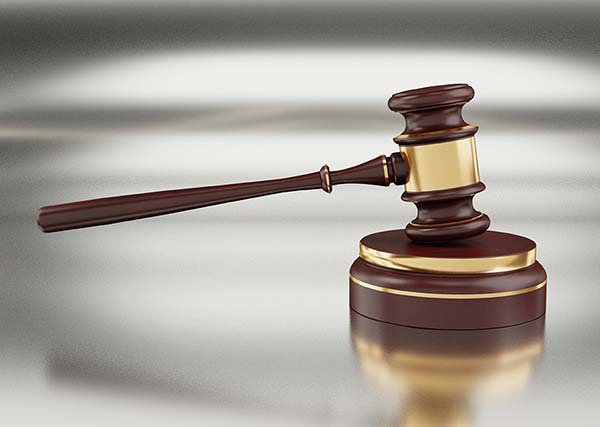 Lately, I've been pondering the question:
Must we, Biblically speaking—as Christians—ALWAYS obey ALL authorities? I am just guessing, but I believe this has been an often debated question from way back when time began. Think Adam and Eve.
Dictionary.com defines compliance: "the act of conforming, acquiescing, or yielding, a tendency to yield readily to others, especially in a weak and subservient way." Kinda mindlessly following. God wants us to have the heart of a servant, not to be SUBservient out of fear or dread. We must not check our heart at the door. Whatever we do, must be with our whole heart, in response to the love we have for our Creator God. Our Father. He always wants our best. And He has a plan. The plan He has for me will NOT look like the plan He has for you or for any other person. We are unique and each of our paths are unique.
I want to tell you a story.
Many years ago, I think it was 1986 or 87, I came face-to-face with that decision. Did I have to obey? Was I facing a forced compliance? It is not a frivolous question. And there are no easy answers. But I am getting ahead of myself. Let me give you a bit of background.
The Mission Field.
When we had our initial interviews, the mission authorities understood that my husband and I believed with our whole hearts that God had called us to homeschool our children. We felt we could not compromise that "calling" in order to join in ministry with the group. They would be with us wherever we went.. And…Thankfully, the authorities agreed. We had a green light that all was in order. We were delighted that they honored our commitment.
However, when we came back to the mission headquarters in California–from language school in Costa Rica—we needed to go through some additional intense training before we were released to our assigned country.
Things changed.
THAT is where we had to make a decision. Must we, Biblically speaking—as Christians—ALWAYS obey ALL authorities? The "authorities" said EVERYONE had to put their children in California schools or daycare during the training season. We reminded them of our agreement. They said "No exceptions". We were stunned. What happened? What were we to do?
We didn't argue. They ran the mission. We had to obey the rules. Or did we? We prayed for wisdom. Our pastor's daughter was willing to come to our headquarters apartment to stay with our kids during the day while we were in training. And then I could go down between classes and during lunch and other breaks and check on my kids.
We presented that option to the "authorities".
They said they would consider it but we would have to pay for the nannie ourselves. It costs a fortune in California, and we did not have that kind of money available to us and there was no time to raise that kind of additional support. It was "D-day". NOW! we had to have a solution. So,we asked if the money they were going to pay for us for the California Day Care could be used to pay our "nanny". They said NO! Absolutely not. They couldn't set a precedent. So, I was beside myself with grief. It looked like we were up a creek without a paddle.
What would YOU do?
My husband was busy in flight training school.
I was alone with the children. I talked to God about what to do. I cried and prayed and cried and prayed and prayed some more for God to provide.I felt POOR. And forsaken. I felt betrayed and confused. Why were they making it so hard for us? Where was their compassion? Shouldn't they be keeping their word? Shouldn't they be delighted we were committed to obeying what God had clearly told us to do to raise our children? After all that crying and questioning and praying…I began to ask…
What did God want me to do?
He tells us in Hebrews 13:17 NLT "Obey your spiritual leaders, and do what they say. Their work is to watch over your souls, and they are accountable to God. Give them reason to do this with joy and not with sorrow. That would certainly not be for your benefit."
I didn't want to give them grief.
But I simply could not do what they asked. But 1 Peter 5:5-6 NLT instructs: "In the same way, you who are younger must accept the authority of the elders. And all of you, dress yourselves in humility as you relate to one another, for God opposes the proud but give grace to the humble. So humble yourselves under the mighty power of God, and at the right time he will lift you up in honor."
And Romans 13:1-2 NLT teaches: "Everyone must submit to governing authorities. For all authority comes from God, and those in positions of authority have been placed there by God. So anyone who rebels against authority is rebelling against what God has instituted, and they will be punished." Does that mean that someone else makes decisions about how I am to raise my children? No, I don't think so. There is a Higher Authority that decides the family structure.
What does Peter mean when he says to humble myself?
Does that mean that they are right and I am wrong? It was a horrible testing time. I was so grief stricken. The Webster dictionary defines humility as "not being proud, haughty, arrogant, or assertive." I truly don't think I was doing any of that, but was I being a rebel?
Was I in rebellion against my "authorities" like Romans teaches?
Rebel is defined by Webster: "to oppose a person or group in authority: to refuse to obey rules or accept normal standards of behavior, dress, etc." I didn't feel like I was rebelling, but rather reminding them of our original agreement and their promise to us. Was I rationalizing? NO! I know that I had to do what GOD said. Not man. I knew that I would have to accept the consequences, however it turned out. And I was willing to do that, but I was so very sad. I trusted God but I wondered if I had misunderstood Him. But I knew I had NOT misunderstood God. Too many things along the way since BEFORE the children were born, convinced me that I was on the right path. Our "sending" church from back home was fully behind us homeschooling our children. But perhaps we had misunderstood going to the mission field?
What would YOU do?
And then, there is also the other side of the story. The mission "authorities":
"The authority by which the Christian leader leads is not power but love, not force but example, not coercion but reasoned persuasion. Leaders have power, but power is safe only in the hands of those who humble themselves to serve."

John Stott
I prayed and cried some more
It all seemed impossible. We were going to have to leave the mission and go back home…failures!! Quitters!!!
There was a knock on my door.
It was a missionary neighbor. She said she had just gone up to headquarters to get her mail and she had received a letter with a check in it. And she didn't need the money. And…
Are you ready for this?
She felt that God had told her to give it to me. And…are you ready for this? It was the exact amount we needed to pay a "nannie" to stay with the kids in our apartment so I could attend the meetings and come down often to check on the kids during the breaks.
THE EXACT AMOUNT NEEDED
AT THE LAST HOUR
CONFIRMATION THAT WE HAD INDEED HEARD GOD'S PLAN FOR OUR FAMILY.
So, I immediately went up to headquarters and told them the news. I hate to say, but truthfully, I can't remember what they said in response. (I was kinda floating around on a cloud of joy.) But I do know that everything fell into place and it all worked out beautifully.
So, back to the initial question:
Must we, Biblically speaking—as Christians—ALWAYS obey ALL authorities? It's not just cut and dried one size fits all, is it?
If you ask Father God, He will tell you when to stand firm and when to yield. It won't be easy, but it will be GOOD! And you will know in your "knower" when He has given you your answer…
I'm praying for you right now…
My Father: Experiencing God's Love A-Z
Pamela Taylor invites you to join her in this interactive acrostic devotional journal designed to draw you into the extremely personal and abundant love God has waiting for you. Experience the "Just ask..." of His love for you!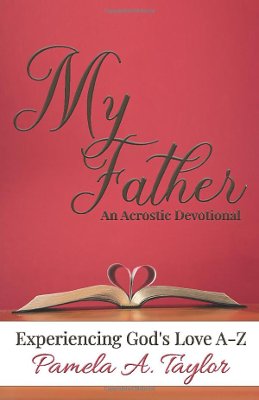 Until next time,
Awaiting His shout,




Christian Life Coach
Leading from Your Strengths Mentor
www.loavesandfishescoaching.com