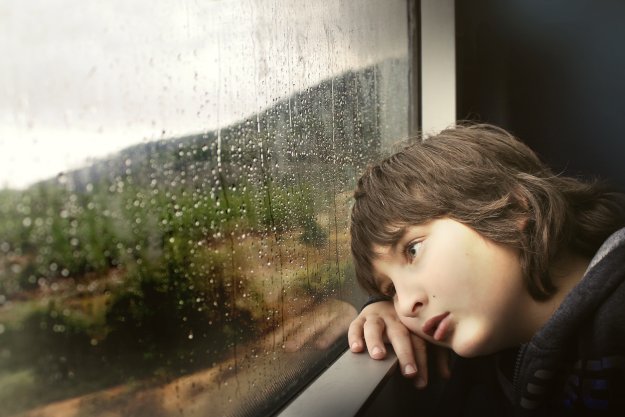 I was grumpy yesterday.
My plans went south. And I had to WAIT for someone before I could move on with my day. I was frustrated. I like routine and dependable people. So I was grumpy and feeling miserable because I could not have MY WAY! I was at the mercy of another. I went to bed late and had troubled sleep.
So, when I woke up this morning, I realized I did not want to be grumpy anymore. I DECIDED to be content. I CHOSE joy as I awakened and a song popped in my head. Not sure I have the words exactly correct, but here is the gist of it: "To God be the Glory. To God be the Glory. To God be the Glory for the things He has done. By His blood He has saved me, by His power, He has raised me…And if I gain any praise, let it go to Calvary. To God be the Glory…"
I'm sure I left something out, but it got me back into right perspective. Truly, God had ministered to me and my spirits lifted.
Then, I asked God, "Why is it that I don't "wait" well, God? I get grumpy. I feel like so much time is wasted waiting. HOW can I have a better response as I am going through the "waiting"???" (That is kind of a risky prayer, because God gives us opportunities to see if we really want an answer to that kind of prayer. 😉
How do we do that?
How do we learn what is right in the sight of the Lord? We learn by reading the Word and then applying those Biblical standards to our personal lives. Our faith is nurtured through extended and deliberate time spent in the Word of God and in prayer. Spiritual wisdom comes little by little throughout our earthbound days, maturing and growing us daily.
We learn to trust
Trust develops over time, and we learn to experience and believe that all that happens—the blessings AND the sufferings—are God's ways of teaching us reliance on Him. He never ever leaves us alone. He walks through ALL of life WITH us. The good, the bad and the ugly.
An attitude
Learning to lean is an attitude toward God—a mindset—an awareness—of what He wants, and then desiring to do it. And then following through on that desire. He renews our mind, resulting in Godly living. Leaning guarantees the Lord's guidance in all things so that we may live rooted and grounded in Him. He is the vine and we are the branches. We stay connected. This is where that peace that passes understanding comes in. Even in the midst of storms of life, we can be peaceful on the inside. Blessing upon blessing.
Solomon teaches in Proverbs 3:5 "Trust in the Lord with all your heart and do not rely on your own understanding…Acknowledge Him in all your ways, and He will make your paths straight." Again…This is a choice.
Living under the influence of just our own understanding…
can lead to MISunderstandings
can lead to fear
can lead to poor responses
can lead to assumptions based on past experiences
However…
To trust in the Lord and acknowledge His authority and leading in all our ways…
dispels fear
brings inner rest and peace
leads to trust that today is a "new day"
daily new beginnings
And these Godly responses lead to peace, joy, rest and confidence moving forward.  Learning to lean!
Until next time…
Personality and Jesus
Do you know who God created you to be? Have you ever stopped to think about how your personality affects the way you interact with others? Find out more in this new book by Pamela A. Taylor.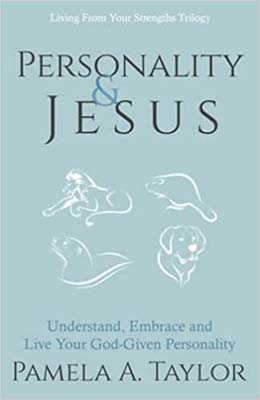 Until next time,
Awaiting His shout,




Christian Life Coach
Leading from Your Strengths Mentor
www.loavesandfishescoaching.com