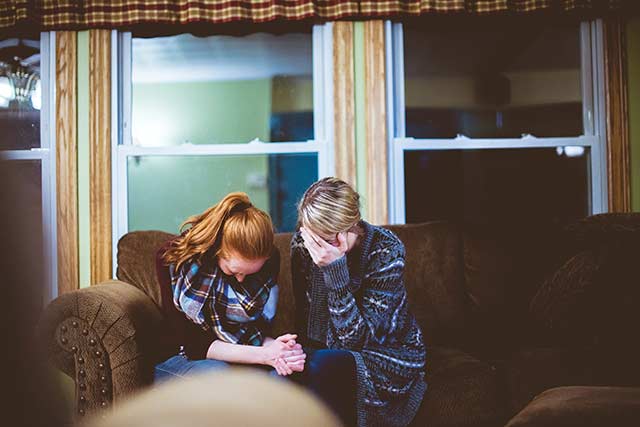 What do you do when you are afraid?
"Every night a boy had to walk past what he believed was a haunted house. A friend gave him a good-luck charm to give him courage. An adult said, 'It's sinful to be afraid. Trust God! Be brave!' But he was still afraid. Then, someone said with compassion, 'I know what it is to be afraid. I will walk with you past the house.' That's all the boy needed to quell his fears."

Our Daily Bread devotional
Who walks with YOU in fearful times?
That story is close to my heart today as I write this post, because I am thinking of a very special person. From the time I was a brand new Christ follower she would walk WITH me through the things I feared. She was my spiritual Mom. My mentor. And yesterday, after a long, long period of suffering, she suddenly took a big turn for the worse. She was in the hospital about a week, then to Comfort Care and within a few hours, she had left us…
After 45 years of friendship, my Spiritual Mom went HOME to be with JESUS on Tuesday, this week. She was one amazing lady! I could talk to her about ANYTHING and EVERYTHING. Mary Ann Bader was a spiritual Mom for many! I first met her at Fort Street Christian Church in Omaha, Nebraska. She SHOWED me JESUS. Even though for many years, we have been separated by many miles. she was always my go-to-person for wisdom and prayer and her delightful "giggle". I will miss that laughter that came from deep inside of her. I know she has gone HOME to be with JESUS, but it's hard to say "see you later"…
Her HOME-going has left a huge void here to those still EARTH-bound.
I'm praying for Mary Ann's family and for the multitude of friends and the foster children she and husband, Gail mentored through all their years together. It's only been about 1-1/2 years ago that her husband paved the way and went to be with Jesus first. She missed him terribly much! And, so, not far behind, his dear wife, joined him this week. I know they are happy, but they left a deep void…
There is Life-Purpose in Ministry
That's what Mary Ann taught by example. That we are here for a purpose. Isn't that why we are kept here on the earth for a season, after we commit our lives to Him? Rather than immediately going HOME to JESUS, aren't we all to be impacting lives and mentoring others, like my friend, Mary Ann did for me?
Jesus calls you to BE that one who walks with those God puts in your path.  Choosing to walk with them PAST the things they fear. To remind them that Jesus will never ever leave them…even when they are in the midst of trials and tribulations and fearful experiences. To do what Mary Ann did for me. Her EARTH-bound work is finished. She has passed the baton on to me and to you. The Joy of the Lord is your strength.
We are to teach our mentees to:
"Fear Not, for I am with you; be not dismayed, for I am your God. I will strengthen you, yes, I will help you."

Isaiah 41:10
Marantha! Come Lord Jesus!
Until next time…
My Father: Experiencing God's Love A-Z
Pamela Taylor invites you to join her in this interactive acrostic devotional journal designed to draw you into the extremely personal and abundant love God has waiting for you. Experience the "Just ask..." of His love for you!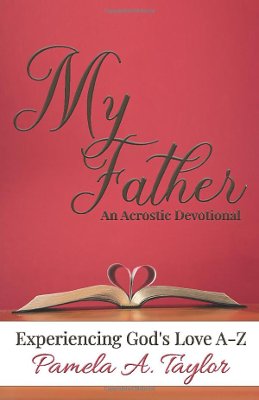 Awaiting His shout,




Christian Life Coach
Leading from Your Strengths Mentor
www.loavesandfishescoaching.com