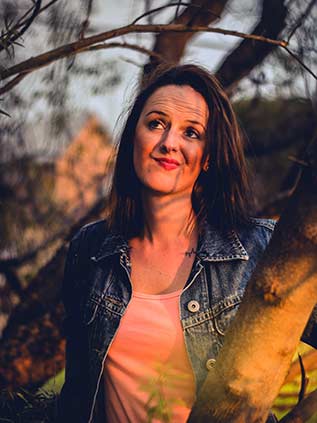 A Christian Perspective.
Our Creator knew what would bring us the most peace and joy and even "influence". We are told in 2 Corinthians 10:5 to "take every thought captive unto obedience in Christ." We must guard against the temptation to let our emotions rule, but rather to take the time to stop and ponder what we hear and then to carefully choose the course of response. Sometimes that does mean stepping on a few toes. Sometimes it means remaining silent and prayerful for a more opportune and wise time. Sometimes it means an immediate response is necessary.
How do we know?
Where do we begin? As followers of Christ, each day must begin with spending time in the Word of God, and praying for wisdom, favor, insight and courage to do whatever GOD directs us to do and say. We all KNOW that! but…do we practice that as a priority routinely? These are very difficult days. Emotions are high. Lots of things do not make sense. There is a lot of confusion, which causes fear and anger.
Our Role model.
At the times when we're offended, we're wise to remember our Savior, Jesus, was often misunderstood but His only INFLUENCER was GOD HIMSELF. He did not cave in or run away when it was difficult. He cared about every single person. Whether they agreed with Him or not. However, He stood strong and faithful to His calling to GLORIFY GOD in everything He did and said. No matter what it cost Him personally. He is our role model. Getting to know Him intimately must be our single greatest goal. That relationship with Him is where we get the wisdom and power to be a true disciple.
What is going on?
As I am typing this, I am wondering: what's going on in our wonderful country? And in our world! Taking offense is like a badge of honor. Each "side" trying to put the other one straight. Bullying is rampant. There is a palpable need to be RIGHT. As Christ followers, we must fight the emotion of NEEDING to be RIGHT. The strength to do that comes from seeking extra time with the Lord. It is an act of will to CHOOSE to embrace the mind of Christ. He will not force Himself on us.
What are your triggers?
For each of us, it is so important to understand our own personal strengths and the uniqueness of your own personality. Know WHAT are the "triggers" that set you off. Recognize them when they come cloaked in a new way. Know yourself well enough to know when you can be effective and when you are tempted to react in the flesh rather than yielding to the spirit of God. This is a life-long process—maturing in Christ. BECOMING what He intended when He created you.
Appreciate differences
It is important to recognize the uniqueness and various personality strengths of others, as well. Some take offense more readily than others. Some step back into a safe space, hating any form of disagreement or confrontation. They may get their feelings hurt easily, taking offense at things not even meant the way they interpret them They do that to their own harm. They begin to dislike themselves and feel unloved and unimportant. That is a lie, but it can cause them great distress and maybe cause them to join up with someone more aggressive so they feel like they gain a degree of POWER back again. That is the wrong reason to join forces. It is just one more way to put "self" on the throne.
Aggressive people are valuable
Some people are aggressive and forceful in their personalities. Not wanting to wait for things to work out. They are the pioneers. What would we do without them? They seem to want to MAKE things work out quickly so they can move on to the next thing that needs "fixing". However, they don't like anyone disagreeing with them. They take offense if questioned and may get angry, causing others to cower and give in to them. They may be impatient and not want to take the time to understand that others bring much needed  "value" to the situation. Their lack of consulting with others–often simply out of expediency–actually causes great harm to all, unless they learn to appreciate each others differences and value.
If only we could all learn to play nice together.
But, that would be Heaven, wouldn't it? Someday, someday, dear friend. But, in the meantime, we must all go through the process of maturing in Christ. It is definitely a process. We can choose to do it the hard way or the easy way. Either God will do the humbling (the hard way), or we can choose to humble ourselves before God (the less painful way for the true disciple of Christ).
Seeking to understand the whole picture.
Life is hard, but God is always good. He created each of us with our unique personality. It is up to us, to make the best of it. To embrace who we are–who GOD created us to be–and to cooperate with the Potter as He patiently molds us into vessels fit for His use.
Study people.
It takes a willingness to ask questions and to actually make a decision to STUDY people in your realm of influence. It takes a desire to bring out the best in them, rather than to be right. I, too, have struggled with this my whole life. So, don't give up. It is worth the struggle. Worth the hard work. Worth the extra time in the Bible and in prayer. To God be the Glory is our goal.
Contentment.
Like Paul. He said he had learned the secret. The secret is choosing to be content. Take every thought captive. Rather than struggling to be personally "understood", contentment comes with choosing to love GOD above all others, and then having the Holy Spirit power to love ONE ANOTHER—the goal in the Scriptures. It is a daunting task when we try to do it in the flesh. But in the Spirit, it can bring healing. Of course, it takes BOTH people willing to yield, but SOMEONE has to START. Someone has to go FIRST.
So, if you find yourself doing any of these things:
Taking it personally
Defending yourself
Having a bruised ego & counterattacking
Fuming with anger
Feeling sorry for yourself
Wanting to retaliate or hoping harm comes to the other person
Step back, take a deep breath, and ask God for His perspective. Pray for wisdom and the power to understand the true issue and what part YOU are playing in it!
Is there something you need to think or do differently? Are you willing?
It does not mean you are WRONG. Perhaps the other is absolutely totally wrong, but responding in kind does not help. Always remembering Jesus is our role model. We absolutely can DO this!
If you need a listening ear or some clarity how to move forward in your journey in this crazy world that is not your home, use the "Let's Connect" blue button below. Remember, this world is our training ground. We are only passing through on our way HOME.
Jimmy Learns about Life
Join Jimmy and his mama in this lighthearted book of character traits for kids. Jimmy is your average 7-year-old. He is going through life, having fun, and learning a lot along the way. Through mishaps, ministry, and more, Jimmy learns that there's more to life than first impressions. Each chapter of this book contains a character trait Jimmy learns during teachable moments of life.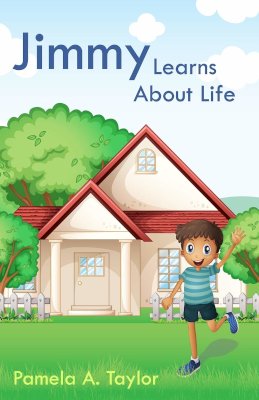 Until next time,
Awaiting His shout,




Christian Life Coach
Leading from Your Strengths Mentor
www.loavesandfishescoaching.com