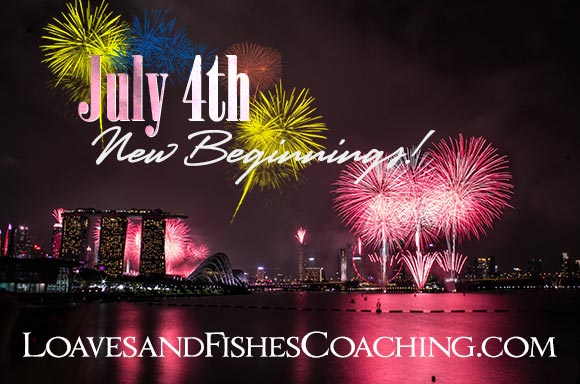 Loaves and Fishes Coaching is coming back!
I'm back to my original business: Loaves and Fishes Coaching, because it better explains and expresses what God has called me to do.
My calling from God
He has equipped and called me to find people feeling a bit dissatisfied with their life; maybe feeling stuck—like there's "more to life" than what they are doing. Perhaps they feel they are merely existing and not really living. The exciting thing is that God has something better for each of us. And, he has equipped us to live out His plan and call.
At Loaves and Fishes Coaching,
We know that God desires you to take the LITTLE you have, give it to Him to use for His Glory; and He then multiplies it—like the times recorded in the Bible where Jesus took the FEW Loaves and Fishes, praised God for them, and then BROKE them, so they could become food and blessing for others. You will be blessed as a result of giving what you have been given; but not from taking what you think you deserve. Gratitude is the key.
Through much personal sorrow and struggle, I've learned:
We're not here on this earth, at this time in history, to BE BLESSED, but rather to BE A BLESSING! God's ALWAYS got a plan. In discovering your strengths and talents, through coaching, you will begin to live in that knowledge, make decisions based on that knowledge. And wonder of wonders, you will actually end up BEING BLESSED because you have been a blessing.
God wants us to discover our strengths and live them out for others. NO ONE is beyond finding God's forgiveness AND their place in God's plan. Maybe today God is calling you to YOUR new beginning/second chance/fresh start. Let's talk.
Contact me for a FREE inquiry call to see if coaching is for you…
Thanks for all you do…
Until next time…