A Mini-Minute with Pam: What If It's God and Not Coincidence?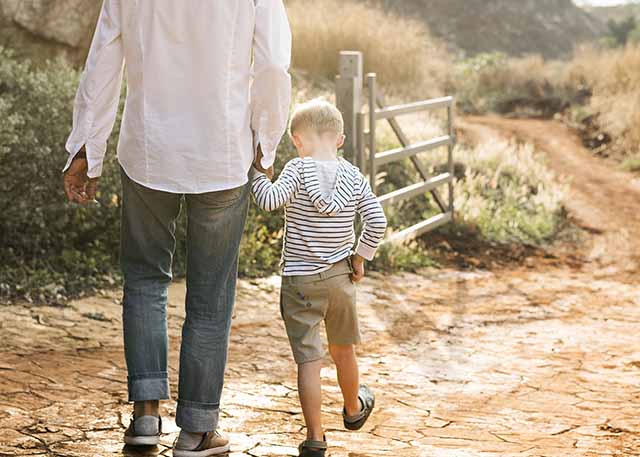 When crises arise…
20/20 Hindsight teaches me that God uses those times to get my attention, so He can bless me with an awareness of His involvement in my life. He walks alongside me and you, through it all, hand-in-hand. He reminds me that I am NOT on my own. He is always at my side, guiding, directing, loving, disciplining when needed. All because of His deep abiding love. I forget that sometimes.
Pushing through vs. stopping and seeking
I'm thinking of the times I have pushed through—rather than stopping to worship—while I try to figure out what God might want me to do. Are you like me? I can get into a "zone". So busy working out the details in my own mind, blocking out everything! Even God!
He sees. He hears. He knows what we need.
GRATEFULLY, He always manages to get my attention and remind me that there is a God and it is not me. Here's an example of how deeply He is involved with the details of our lives.
This one day, as I waited for a landline call that never came
I'd been stuck and unable to write a letter I needed to write. Suddenly – in that time of waiting – I created the perfect piece for the need. Then my cell phone rang. That friend informed me that my landline wasn't working. Coincidence? God? You decide.
And then there are the times when
I am on my way out and something delays me. I might even be frustrated that I am delayed. But then, GOD happens. When I do leave to go out, I run into someone that desperately needs a word of encouragement. Or maybe they just need to know someone cares enough to listen. And sometimes I hear about a need I can meet. Coincidence? God? You decide.
Sometimes life is a painful uphill battle
In 2 Chronicles 10, the people were asking the king for mercy. Their burden was difficult. The king consulted with the elders that had advised his father, and the elders advice was: (v. 7) "If you will be kind to this people, and please them and speak good words to them then they will be your servants forever."
But the king didn't value the counsel of the elders which they had given him. He then consulted with the strong men who grew up with him and served him.
The young men's counsel was to be harsher than his father had been with the people. To be tough. And the new young king took his young friends' advice.
Was that a coincidence? God?
The thing is that all of this, as odd as it seems, was all part of God's plan: "So the king did not listen to the people, for it was a turn of events from God that the LORD might establish His word, which He spoke through Ahijah the Shilonite to Jeroboam, the son of Nebat." – 2 Chronicles 10:15
Related Post: What If Suffering Has A Purpose
Who was in control?
The king thought he and his young friends were in control. But God is the Blessed Controller of all things. The people rebelled.
The stories of the Kings
I don't know about you, but all the stories of all the kings in the Old Testament can be very confusing for me. The part of the story I want to bring out is that EVERYONE in the story had a choice to make. Who to believe. Who to follow. What to do and when to do it. It is the same for you and me.
The best place to go
When your sinful nature threatens to drain the life out of you, look to the source of your salvation, Jesus, and be strengthened by the power of His Spirit.

Our Daily Bread (6/19/19)
"The Spirit helps us in our weakness" and "intercedes for God's people in accordance with the will of God."

Romans 8:26-27
God's design
The funny thing is that we are all created different by God's design. And some things might be difficult for you but not for someone else…like waiting, or asking advice, or trusting someone else (or God), or wanting the approval of friends, or wanting to grab the bull by the horns and just get 'er done.
It's a tough truth, but sometimes friends just don't "get" us. Or maybe they just don't want things to change.
Learning to trust God's gentle nudgings.
This OBEYING GOD THING…and surrendering to Him as the Commander in the battle of life can be a challenge when you don't know and embrace how the Creator designed you to be. It's easy to condemn ourselves because of our immediate thoughts and feelings. Try to remember that God CONVICTS us but He does NOT CONDEMN us. He loves us and has our best in mind.
It can be difficult to walk through the "battle" without support.
What if it's God and Not Coincidence? What if we grasp that God's "got" us covered? We learn a wonderful lesson—that He has a plan and it is always GOOD! Then, we can know in our knower that it is actually possible to walk through life joyfully, fulfilled, & at peace—inside–where it counts! To God be the glory!
Until next time…
Do you need encouragement in your walk with God?
I offer one-on-one coaching and would love to come alongside you to help you become the woman God created you to be.


Awaiting His shout,




Christian Life Coach
Leading from Your Strengths Mentor
www.loavesandfishescoaching.com