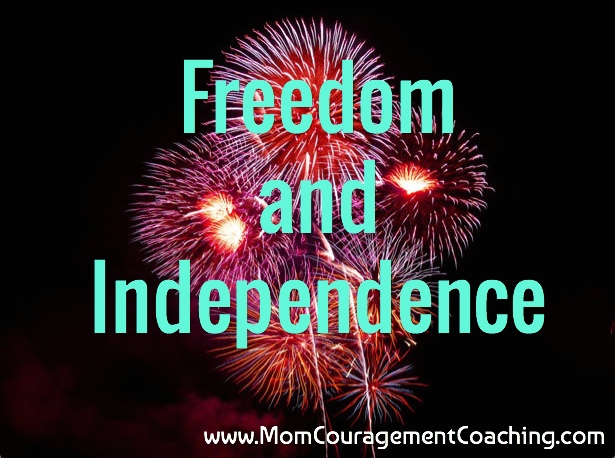 For many years, I condemned myself
I could only see what was WRONG with me. And there was no lack of people to reenforce that mindset. I didn't know that it was OK that I was different than the people I longed to be like. In fact, it was not just OK but it was a very GOOD thing. It took awhile, but I began to realize that God wanted me to embrace who He made me to be. To be used for His glory.
What is self-condemnation and how do we get victory over it?
Self-condemnation is self-absorbing. Sadly, it prevents us from fully loving others. And that is sad, because that is exactly why we are here. First, to love God, the One Who made us. And then we are to love others with God's kinda love!
Self-condemnation prevents us from having a God mindset towards others AND towards ourselves.
God's desire for us is to have self-compassion
I needed to understand that on a deep level. Along the way, somewhere, I heard a story that helped me to change my mindset. And I'm going to tell it to you right now. So that you can join me in that place of victory!!
Before I tell you the story, please find quiet place alone. This won't take long, but it is more effective if you give this story your FULL attention.
Ready for the challenge? OK…
Here's we go…
Imagine.
(Pleeeeasssseee…I am serious about this. In order to fully benefit, you have to totally stop everything right now and take a few minutes to truly imagine with me…No multi-tasking :-))
Ok. Ready?
Imagine a time when you're tenderly and compassionately caring for someone that is ill. You lovingly put her to bed. A little later, you go in to check on her and you are relieved to see that she is asleep. You know that sleep is good for her.
You just stand quietly in the doorway, watching her as she sleeps. Just loving her as she sleeps. She isn't doing anything to earn your love. You just love her because you love her. And you pray for her to be well again. It hurts you that she is suffering. You will her to be well again. You have deep compassion for her suffering.
Then, she turns over, she looks at you, and you realize…
That person…
You realize that…
It's YOU!
Now…if you can just purpose to stay in that moment of time until you sense something "shift", a time of personal healing is waiting for you there!
THAT is exactly how God loves you! He just loves you because He loves you. You couldn't EARN His love by anything you do even if you tried. Will you. Right now. Accept that love and LET Him love you unconditionally?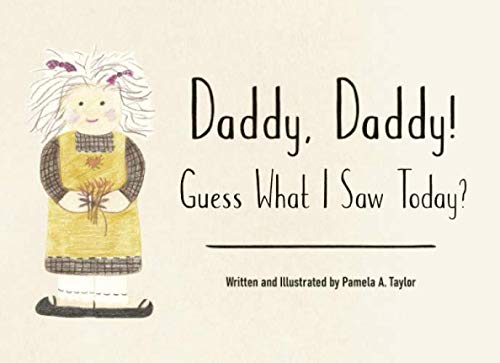 From a flock of geese to a dog on a leash, the pages of this winsome little book are filled with things we see around us every day. Pamela A. Taylor takes those everyday items and looks at them through the eyes of a child; making them seem exciting and new while also teaching children how to be grateful for the God who created them. Take a walk with Pamela through the pages of this book and help your little ones see God's hand in the beauty of life.
Now take it one step further
Our children model what they see in us. So if we raise "healthy" kids, and we only love them, but we don't love ourselves, they too will have difficulty loving themselves, because that is what was modeled for them = NOT loving oneself. THAT was their example.
Disclaimer
Of course we are not referring to the model that embraces the thinking that the world revolves around oneself, but rather we are referring to a good healthy love of what the Creator decided we would be. He chose our personality, our spiritual gifts, our talents, and skills. To not embrace who we were created to be, is an affront to our Father. We owe it to our children to know the difference between self-pity vs. self-compassion. And to teach them by example. Ahhh…now there is the challenge, 'eh?
I'd love to hear your thoughts about this. Have you found this to be true?
Here is what I would like to end with:
I'd love to help you discover your God-given self to love as He loves you. And the best way to do that is through the Leading From Your Strengths process. It was designed to strengthen the Body of Christ by helping each individual person discover what God had in mind when He thought you up. Through the process, You can gain freedom and independence from the discouraging comparisons and learn to embrace the beauty of who you really are.
I stand ready to help…I'm only a click away…
God bless you bunches!

Awaiting His shout,




Christian Life Coach
Leading from Your Strengths Mentor
www.loavesandfishescoaching.com