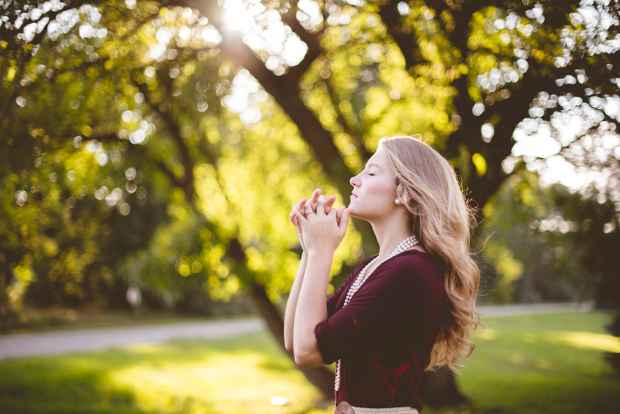 In Matthew 14, the people brought to Jesus all who were sick. They begged to just be able to touch the hem of His garment. We are told that those who touched the hem of His garment were "made perfectly well". That is a powerful statement.
I want to be made perfectly well. Don't you?
What does it mean to be made perfectly well?
I don't think this story is so much about physical healing as it is about being made perfectly well. Our earth-bound bodies and minds are puny and can't comprehend the greater picture. We want what we want and we want it now. We want NO problems. We want physical healing, but there is so much more to desire than physical healing.
A courageous woman desperately in need
In Mark 5, A woman who had been ill for 12 years had spent all her money on doctors, yet she was worse than when she started. She was in need. She was desperate. She was brave. She did the unthinkable. In the midst of a crowd, she reached out and touched the hem of Jesus' garment. INSTANTLY she was healed. Instantly she KNEW she was healed. "And Jesus, IMMEDIATELY KNOWING in HIMSELF that the power had gone out of Him, turned around in the crowd and said "who touched my clothes?"
Do you like what you have read here? Click the button below to signup to receive an e-mail whenever we publish a new blog post.
She knew and she worshiped
The woman was afraid. She was trembling. But she also knew what had happened to her. And she knew how it happened. So, she worshiped. She "came and fell down before Him." She "told Him the whole truth." (Of course He knew it anyway, but this woman who had been bleeding for 12 years and was considered unclean and could have no human contact for 12 years. THAT woman knew immediately that she was "made perfectly well". MORE than physical healing. She was made perfectly well. That is powerful.
The safest place to be
Jesus cares. The safest place is to be bowed down, reaching out to the hem of His garment, pleading with Him to give the healing that is needed. The soul healing is the greatest need of all…the soul—mind, will and emotions. This woman was desperate enough from the failure of human intervention to reach out to Jesus. Jesus was her last resort. And He made her "clean" and "whole". Her shame was gone. I don't think she probably ever forgot the compassion shown her that day.
Yes, Jesus heals. Some of us are healed here and some on the other side. It is a mystery.
Pray with me?
Lord, may I stay that close to you today—that I continually touch the hem of your garment—that my soul may be made perfectly well. That I may have full strength to bless—MAKE me a blessing, Lord…Help me keep my eyes on you and my hands on the hem of your garment—bowed down (in order to touch it). When I start to sink because I have taken my eyes off you, help me remember to cry out to You and reach out to You, so You can pull me out and "catch me" as you did Peter when he began to sink that day he stepped out of the boat toward You!
Please share your thoughts and experiences. Either here on the blog or privately. How can I pray for you?
Until Next Time,


Awaiting His shout,




Christian Life Coach
Leading from Your Strengths Mentor
www.loavesandfishescoaching.com