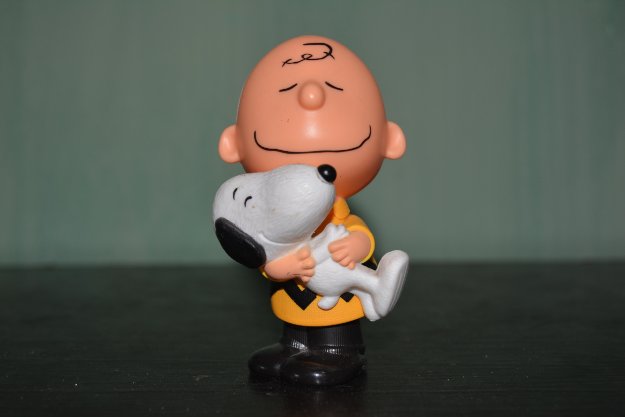 I'm usually the strong one.
The encourager. The listener. The coach. The mentor. I LOVE that! I LOVE listening to people's stories! Hearing how God is challenging them and working in their lives. I love crying with them and laughing with them. I love reminding them what they are doing well. I love praying with them. All the people in my life are a blessing. Truly!
HOWEVER…
This week, I felt empty…for me it has been a week of sadness. Normally, I CHOOSE JOY. Normally, I CHOOSE CONTENTMENT in all circumstances. I have trained myself to CHOOSE GRATITUDE rather than grumbling…To TRUST GOD is the BLESSED CONTROLLER OF ALL THINGS and I can TRUST HIM.
I KNOW that in my "know-er".
BUT…
That wasn't working for me this week. I FELT like an orphan. I AM an orphan. I FELT like a widow. I AM a widow. I had heard of another of my friends who died. I FELT lonely and very much ALONE. And I felt inadequate…
Like Charlie Brown's friend, Linus, I wanted my Mommy. But that is not possible. She died when I was 12. I want my Dad, but he's gone, too. Like Linus, I want my "security blanket". And, like Charlie Brown, I want my friends around me, but they, too, are having a week of busy-ness, challenge and/or sadness of one sort or another. The news is grim. The weather is hot and humid. I am concentrating on what I LACK. I know better than that, but I can't seem to snap out of it on my own. I count my blessings and then I hear a SIGH escape from my mouth. What's THAT about?
I know what to do.
And, I have been doing it! I know to CHOOSE to praise the Lord IN every circumstance. And I've been doing it! I know to cry out in Jesus' Name. To read the Psalms. To pray, pray, pray. To turn on praise music. To go for a walk. And…to remind myself of all that God has already done for me.
Yet, I was still "feeling lower than a snake's belly" (Daddy-ism). I was feeling a bit like PigPen in the Charlie Brown's gang. There has been a dark dust cloud over my head and it has been swirling around me. My projects are on hold for various reasons, and the computer likes to confound me and it seems to have a mind of its own at times like this. I was feeling like Charlie Brown…ready to kick the football, and Lucy yanks the ball away just as I am ready to kick it!
No GOOD reason.
There has been no GOOD reason to feel this way, but I know I am not alone. Many of you say the same thing from time to time.
Each friend I tried to connect with was too busy to talk. Or in the midst of their own crisis so were just plain unavailable. Actually I needed someone to LISTEN and help me hear where my stinkin' thinkin' was on the wrong base. I needed someone to just LOVE me through it…
Yes, I know I have Jesus, but I desperately needed "Jesus with SKIN on"…a person…a friend…
AND THEN IT LIFTED!!! The best way ever…
God did not send me a self-righteous Lucy, or a needy Linus, or a messy PigPen.
He sent me…
My dearest friend for over 40 years. We "connected" today by phone. I told her how I felt. She listened. I could totally be honest with her without fear of being judged or criticized. She KNOWS me inside out. I am blessed. Before I knew it, I was hearing myself laugh; and the dark "PigPen" cloud lifted off me. I could think CLEARLY again. I could BREATHE again. And my head cleared so I could think.
I had been unable to sit and write my weekly blog post.
During our conversation, the example of Charlie Brown's friend, PigPen popped into my head. And here I am…ADULT-ING again! Writing this blog post.
God allows the valleys, so a friend can join us there and lift us back up to the mountaintop again.
To God be the Glory!
God has AGAIN proven His timing is always perfect!
Discover Living From Your Strengths (LFYS) Life Changing Mentor Coaching.
Do you have questions? Through the Ministry Insights assessment, you will Discover your strengths. And then, through mentor coaching, you will learn how to daily Embrace and Live out your strengths. You can contact me by clicking on the blue button beside the signature line. Or leave me a private message on Facebook.



Awaiting His shout,




Christian Life Coach
Leading from Your Strengths Mentor
www.loavesandfishescoaching.com