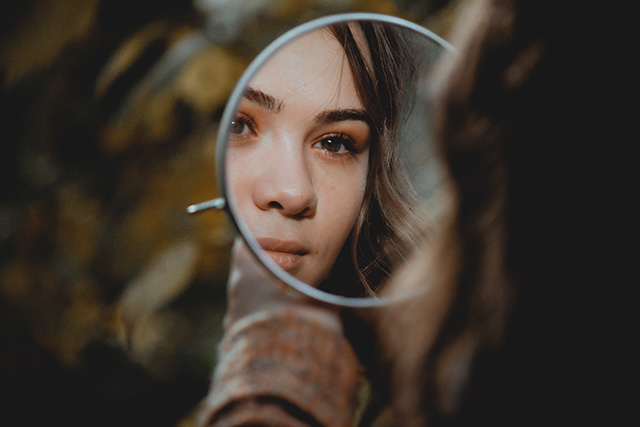 Have you ever gotten frustrated at someone and only much later realized that you, too, were guilty of the same thing that frustrated you about them? It's time for confessions from a nosy neighbor because it happens to me far more than I want to admit to you.
Confessions of a nosy neighbor
My neighbors were moving out. They were good neighbors. I hated to see them go. And I felt a bit protective of them somehow. They didn't want to leave either. I was grieving the loss. So, when I went downstairs to get my mail, I noticed a guy from the apartment building watching movers put things in the moving van. The van was nearly up against the building, right outside the window. I remember thinking he was just plain nosy. He was so close, that his nose was almost up against the window. I felt a bit angry at him.
So, I said, "What are you doing?" And he told me a lie. He said that he'd been watching the weather or something like that. From his perspective, he could only see the van contents. I was frustrated at what he was doing and that he had lied to me.
When I arrived back in my apartment, I walked over to look out the 3rd floor window and watched as the movers put more stuff in the moving van. I stood there watching for a few minutes. Then…
God spoke to my heart
In my spirit, I heard God say, "What are you doing?"
BUSTED!
God allowed me to see MYSELF…
"And why worry about a speck in your friend's eye when you have a log in your own? How can you think of saying to your friend, "Let me help you get rid of that speck in your eye," when you can't see past the log in your own eye? Hypocrite! First get rid of the log in your own eye; then you will see well enough to deal with the speck in your friend's eye."

Matthew 7:3-5 (NLT)
I'd been doing the exact same thing as the guy I had been frustrated with.
So, I am a nosy neighbor and I was stunned to realize that I had become what I had hated. So, I asked God to forgive me. I confessed. And then I praised the Lord God and thanked Him that He has not given up on me. I still sin every day! UGH! AND…He still speaks to my heart and still shows me my sin. He still is letting me clearly see my hypocrisy. My judgmental spirit. It hurts to see myself as I truly am. But it is also very cool that God loves me too much to let me stay that way.
"For if you listen to the word and don't obey, it is like glancing at your face in the mirror."

James 1:23 (NLT)
It might seem like a small thing. But it's not. It is huge. It is the little things that mount up together to try to destroy our close relationship with the Lord. Keeping "short accounts" with Him is wise. And free-ing.
How about you? Do you ever see yourself doing what you hate in others?
Until next time…thank you for all you do!

Do you need encouragement in your walk with God?
I offer one-on-one coaching and would love to come alongside you to help you become the woman God created you to be.


Awaiting His shout,




Christian Life Coach
Leading from Your Strengths Mentor
www.loavesandfishescoaching.com