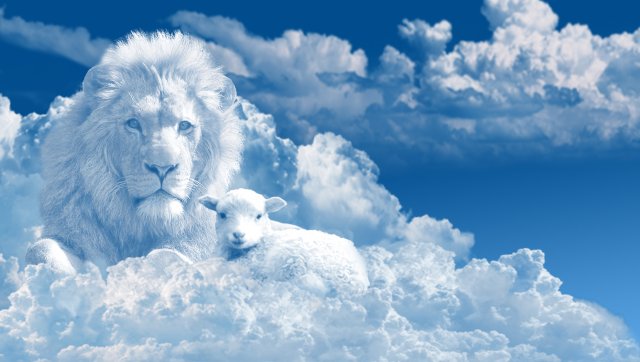 Did you know that God actually thinks about you all the time. ALL the time! His love is relentless. God's unfailing love is never-ending. He will never STOP loving you and wanting you with Him throughout all eternity. Does that sound good to you? The choice is yours to make.
"How precious are your thoughts about me O God. They cannot be numbered.

Psalm 139:17
God's unfailing love is steady and persistent.
Unyielding. He never gives up on us. He is always and forever daily pursuing me and you with love every moment of our lives, assuring us that no matter how far we run, or how big a mess we make, goodness, love and mercy will chase after us until our final breath.
How wonderful it is to be assured of the depth of God's love! Have you personally had the opportunity of experiencing it? Have you asked Him into your life to be your personal Lord and Savior? If not, why not? He has been called the Hound of Heaven because He pursues you. And He does whatever it takes to draw you into His loving arms. Let's talk! Don't waste another minute!
"O LORD, be gracious to us; we long for you. Be our strength every morning, our salvation in times of distress."

Isaiah 33:2
It is so true that He helps us through hard times and rejoices with us through the good times. And when you walk with God, it is true…
"I can do everything through Him who gives me strength."

Philippians 4:13
Sharing with you a prayer I often pray:
Holy God, I pray for Your strength today to think clearly, serve creatively and follow You consistently.
Father, You have all authority in Heaven and on earth.
Fill my mind with clear convictions that You are in charge.
Empower me to stand true to You!
And Lord, I know that You never ask me to do anything more than You will provide the strength to accomplish.
Old Testament people have a lot to teach us.
Take for instance, Job, in the Old Testament. He had many, many losses and trials. Yet, Job never stopped talking to God through it all. He didn't understand why all that was happening to him, but he continued His relationship with God. He suffered. He lost everything. Absolutely everything. He was in pain. He was forsaken by friends and family. Yet, Job was still able to confidently say: "I know that my Redeemer lives; and that in the end, He will stand upon the earth." (Job 19:25)
Related Post: God's Love Letter to You!
The Psalm 23 is familiar to most people.
But, has it become too familiar? Let's stop for a few minutes and think about this carefully: "He leads me beside the still waters. He restores my soul; He leads me in the paths of righteousness for His name's sake." (Psalm 23:2b-3) Do you have that assurance? He has made many great and precious promises to those who call Him Lord. For instance, there's the care He gives us. The personal concern and relentless love. Knowing you are precious in His sight, even before you call Him Lord. We tend to hold back and give ourselves a way out. But He wants you to give Him ALL of your heart. Not just part of it. ALL of your dreams and ALL of your heartaches.
"When I said, 'my foot is slipping', your unfailing love, LORD, supported me."

Psalm 94:18
"But the eyes of the LORD are on those who fear Him, on those whose hope is in His unfailing love."

Psalm 33:18
"Let the morning bring me word of your unfailing love, for I have put my trust in you, Show me the way I should go, for to you I entrust my life."

Psalm 13:5-6
"Have mercy on me, O God, according to your unfailing love, according to your great compassion blot out my transgressions. Wash away all my iniquity and cleanse me from my sin."

Psalm 51:1-2
Maranatha! Come Lord Jesus!
Do you need encouragement in your walk with God?
I offer one-on-one coaching and would love to come alongside you to help you become the woman God created you to be.


Awaiting His shout,




Christian Life Coach
Leading from Your Strengths Mentor
www.loavesandfishescoaching.com