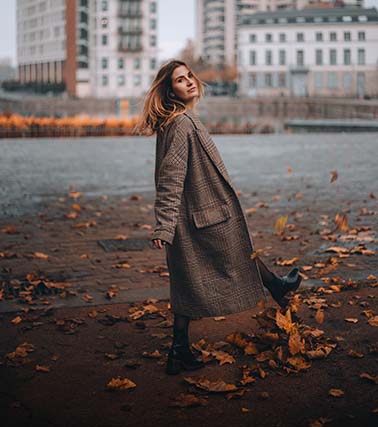 The book of James says that if I resist the devil he will flee from me. Well, that sounds easy. But IS it?
It must be a conscious choice to not only receive the salvation of our Jesus, but to be certain He is on the Throne as Lord of our lives.
There are immediate and serious challenges in our world today. Challenges we cannot ignore.  We are now and have always been in a war for our mind. And the mind is the devil's playground. He loves to manipulate Scripture to get us to stray away from God. Just think about his manipulations of Scripture with Eve in the garden and even with Jesus in the wilderness. The first step to get the devil to flee, is to submit to God. So, the "formula" is this:
Submit to God (turn toward God) SO THAT you will have the power, the strength, to…
Resist the devil (turn away from the devil) SO THAT…
He will flee from you.
It sounds simple and is truly is. But this is also very serious business. It takes daily deliberate thought and action. And even moment by moment.
The devil wants you to fail. Remember, he wanted Eve to fail and he wanted Jesus to fail. However, the Lord God wants you to succeed and to have that inner peace and joy as you walk in the midst of His will. Our relationship with God must be our priority.
So, how DO you get what you want from God?

ASK
In the beginning verses of chapter 4 of James, the Word is clear that when we don't get what we ask for it could be because we don't actually ASK God. We don't take the time to talk it over with Him. To seek His will. To ASK. Crazy, but I know I am guilty of that. I can't believe I still, after all these years of walking with Him, I actually forget to do the actual ASK. Lazy? Preoccupied? Pride? (We think we can do it ourselves.) Is that why God tells us in James 4 verse 6 that He resists the proud but gives grace to the humble? When we find ourselves coming up short with anger, irritability, confusion, could it be we just forgot to ASK God for His help and His will? It never ceases to amaze me that I can actually forget to ask! What about you?
Wrong motives
And sometimes, we don't get what we ask because, when we DO ask, we ask with wrong motives. Selfish motives. Only to satisfy our own desires. We have our SELF on the throne. Wanting what will make others' lives or our own lives easier. I am actually guilty of that as well. But God has a bigger plan. I am so glad He is patient to teach us the same lessons over and over again. Isn't He amazing? He wants us to ask Him what HIS plan is for our friends, family, co-workers, our town, our state, our country and our world. Our big assignment is to train ourselves to remember to always ask God for HIS heart for all the things I mentioned…and MORE!
We are merely instruments through whom God works. It is not about YOU. It is not about ME. It is about GOD and HIS plans.
Now, let's go back to specific points
He tells us we must first humble ourselves before God. What does that look like to you? Humbling yourself. That's really what we have been talking about throughout this whole post. Choosing a Godly mindset. Asking for the unselfish Mind of Christ. Humbling ourselves. Getting ourselves off the throne. Seeking God before moving forward. Before speaking. To take control of our thoughts. Turn them toward God. And then we can walk in the light of the following verses…
Let's look at the surrounding verses in chapter 4 of James in a version you might not be familiar with. (The J B Phillips New Testament version.) I'm sure like me, you've also realized that when we look at the same verse in different versions, it gives us fresh insights. It expands the meaning for us.
"But resist the devil and you'll find he'll run away from you.
Come close to God and he will come close to you.
You are sinners: get your hands clean again.
Your loyalty is divided: get your hearts made true once more.
You should be deeply sorry, you should be grieved, You should even be in tears.
Your laughter will have to become mourning, your high spirits will have to become dejection
You must humble yourselves in the sight of the Lord before he will lift you up."

James 4: 7-10 (Phillips)
Pretty stiff conditions, huh? But all for our good. All for our peace. Our joy. God created you and me, and He knows how to bring out the best in us. He made the rules of the "game" of life. Of Eternal Life with Him! And if we want close fellowship with Him, we will stop trying to make our own rules for this earth-bound life. So that things will go well with you and me.  And THAT, my friends is how we get what we want from God. Because we come to realize that what we want is actually what He wants.
Just like if you play a game of Monopoly. You can play by the rules—OR–you can decide you are going to make up your own rules. I am pretty sure making up your own rules will NOT go well with you in Monopoly. And, the "game" of life eternal has much more serious consequences than a game of Monopoly.
Choose wisely, remembering God adores you. He even sent His son to die for you. Let's talk…
My Father: Experiencing God's Love A-Z
Pamela Taylor invites you to join her in this interactive acrostic devotional journal designed to draw you into the extremely personal and abundant love God has waiting for you. Experience the "Just ask..." of His love for you!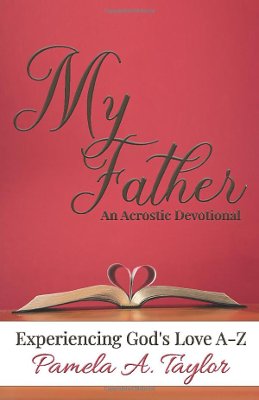 Until next time,
Awaiting His shout,




Christian Life Coach
Leading from Your Strengths Mentor
www.loavesandfishescoaching.com