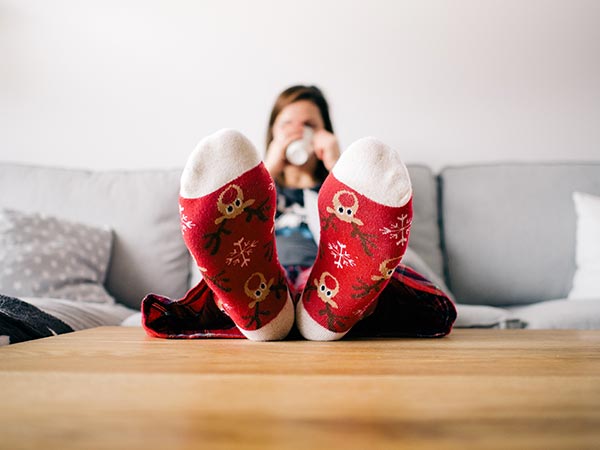 The Lord of the Loaves and Fishes meets the needs of His children.
"And my God will meet all your needs according to His glorious riches in Christ Jesus." (Philippians 4:19 in the New Testament of the Bible)
What's your life look like right now?
Are you facing one problem after another? Feeling unfulfilled in your life's work? In your family life? In your church life? Inside your own skin? Does it seem like something is missing?
Maybe something is missing. Maybe you are looking in the wrong places.
Are new needs arising?
Are you even thinking "And now there is Christmas with additional financial needs and relationship needs"? Do you feel pulled in all directions and do you feel like you simply cannot make ends meet?
What if it is true that you simply can't make ends meet on your own?
And…what if there is a better plan?
!. What if you decide to talk it over with the Lord of the Loaves and Fishes?
2. What if you truly and honestly seek HIS plan for your life?
3. What if you ask HIM for help?
When we daily/moment-by-moment consciously and deliberately look to God for help, ("Give us this day your daily bread." Matthew 6:11), we are acknowledging our own inability to meet our own needs. We are looking to Him as the Lord of the Loaves and Fishes.
How can we bless the Lord?
It blesses Him to know that we realize that He is the Source for all that we need. And He loves blessing His kids. (Of course, sometimes HIS idea of blessing is not what we were thinking would be a blessing, but it's also true that: Father knows best!)
The foundational principle of my business:
There are true stories in the Bible that teach us about God multiplying what is offered up to Him. I believe that so strongly, that it's actually the very foundational principle that my whole coaching business is based on.  loavesandfishescoaching.com  You will notice that theme in many of my blog posts as well.  Joyfully, I can testify that the Lord has empowered my clients to experience and then also reflect that foundational principle, as they travel the coaching and mentor/coaching journey. I am truly blessed by each uniquely individual  person that God sends my way.
Acknowledging God as provider
The very first step that Jesus took when he fed the hungry multitudes in the middle of nowhere, was to acknowledge that God Almighty is the One True God. He worshiped God the Father. He knew the Source of the provision of the needs of the people that were hungry. And–in response–God provided more than enough for all.
God responds
Over and over again in my own life, I have seen God multiply the meager offering I have to give. Whether it be time, money, or possessions. Jesus is the Lord of the Loaves and Fishes, and He's with you in the boat on the rough sea of life. He's promised to supply all your needs. Yes! He PROMISED! And He keeps His word. He can be trusted. The real question is: Do YOU Trust HIM to supply those needs?
The first step after giving
We need to ASK. To ask. To seek. To knock. We have to acknowledge the Source. He will do it even when we don't see how it is possible. In fact, the Lord of the Loaves and Fishes…the Lord of the stormy seas…He is the Lord that loves the word IMPOSSIBLE!
I'd love to hear your stories of how God has met you at your point of need. What Loaves and Fishes has He supplied just when you needed them? Share your story. We all want to hear from you!
Merry Christmas!
The season of GIVING! Don't let it end in January!
God bless you bunches!
Awaiting His shout,
Pam Taylor