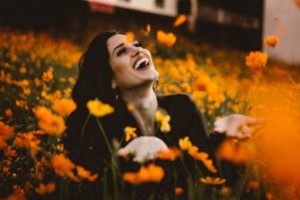 Will Power is Not Enough.
Everyone can benefit from having an experienced coach to help you see things a bit more clearly. To cheer you on, through the rough days and the dull, ordinary, lackluster days. Today, I want to shine the light on somethings that can steal your joy.
Years ago, I began compiling a list of these dozen suggestions to explore when sheer will power was not enough. Practical ways. For many, It has been a great way to get unstuck. To re-discover their joy. My clients have found these things useful when they can't seem to rise above their feelings. And become the woman God always intended.
Pick and choose from these dozen suggestions for ways to get practical. Or do them all…YOU choose what works best for you…They are not in any particular order of importance. Just a random list of things that actually work…
Neglecting these 12 Things Will Steal Your Joy
Have you had protein? Enough water?
Have you had enough sleep? (6-8 hours/night)
Are you listening to Christian praise and worship music?
When was the last time you did something just for fun?
Smile. Even if you don't feel like it. 😃 Than, do it again and again!
Get in the Bible! Stay there awhile. (None of this 5 minute stuff if you really want to soar!)
Embrace the emotion you are feeling. Try this: Set the timer. Feel the emotion. Pray. Then move on. Repeat if needed.
Journal for clarity (Brain Dump). No one else has to ever see it. Just getting it out on paper often is helpful for clarity.
Get outside and walk.
LOOK for evidence of God. He is EVERYWHERE!
CHOOSE to tithe.
Jesus says…"WHEN you fast…"
BONUS: Choose to be around people that make you laugh and draw closer to God. They are soul-filling.
Discover Living From Your Strengths (LFYS) Life Changing Mentor Coaching.
Do you have questions? Through the Ministry Insights assessment, you will Discover your strengths. And then, through mentor coaching, you will learn how to daily Embrace and Live out your strengths. You can contact me by clicking on the blue button beside the signature line. Or leave me a private message on Facebook.



Awaiting His shout,




Christian Life Coach
Leading from Your Strengths Mentor
www.loavesandfishescoaching.com