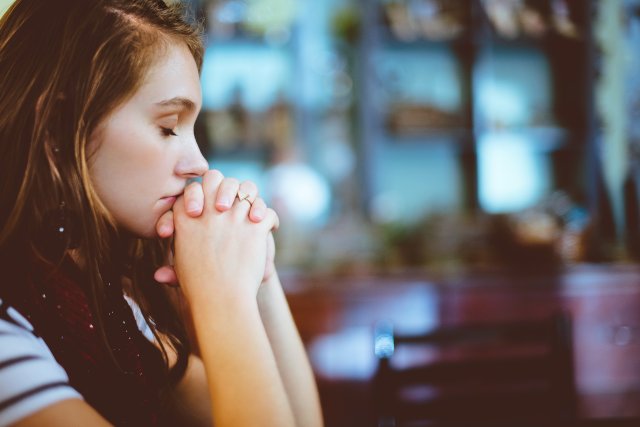 Dear friends, for years, when reading Ephesians 6, I have wondered how to actually put on the Armor of God, practically speaking. How do we get "suited up" for spiritual battle? "The Warrior's Prayer" has been helpful to me, so I wanted to share it with you today. May God bless David Jeremiah for his years of faithful teaching and encouragement. May you, too, be blessed and encouraged! God is with You, brave one! Keep looking up. God is big! (KLU GIB)… I am awaiting His shout with you! Onward Christian soldiers …
The Warrior's Prayer
Heavenly Father
Your warrior prepares for battle.
Today I claim victory over Satan by putting on the whole armor of God!
I put on the Girdle of Truth!
May I stand firm in the truth of Your Word so I will not be a victim of Satan's lies.
I put on the Breastplate of Righteousness!
May it guard my heart from evil so I will remain pure and holy,
protected under the blood of Jesus Christ.
I put on the Shoes of Peace!
May I stand firm in the Good News of the Gospel so Your peace
will shine through me and be a light to all I encounter.
I take the Shield of Faith!
May I be ready for Satan's fiery darts of doubt, denial, and deceit
so I will not be vulnerable to spiritual defeat.
I put on the Helmet of Salvation!
May I keep my mind focused on You so Satan will not
have a stronghold on my thoughts.
I take the sword of the Spirit!
May the two-edged sword of Your Word be ready in my hands
so I can expose the tempting words of Satan.
By faith Your warrior has put on the whole armor of God!
I am prepared to live this day in spiritual victory!
AMEN.
David Jeremiah. Turning Points Magazine & Devotional. February 2023.  "Giant-Size Victories" page 19.
Discover Living From Your Strengths (LFYS) Life Changing Mentor Coaching.
Do you have questions? Through the Ministry Insights assessment, you will Discover your strengths. And then, through mentor coaching, you will learn how to daily Embrace and Live out your strengths. You can contact me by clicking on the blue button beside the signature line. Or leave me a private message on Facebook.



Awaiting His shout,




Christian Life Coach
Leading from Your Strengths Mentor
www.loavesandfishescoaching.com