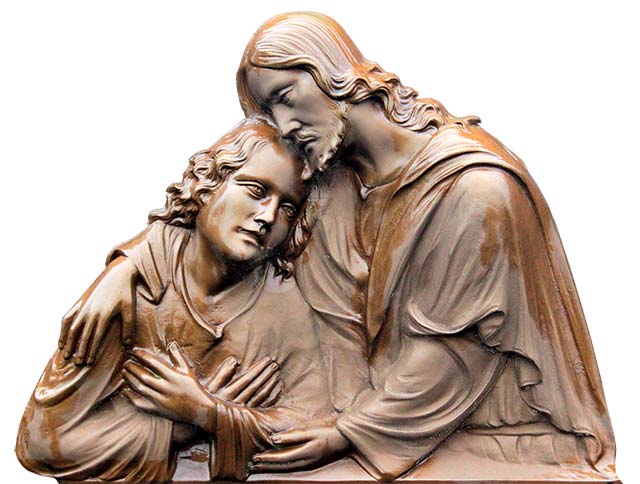 I've been publishing these weekly devotional thoughts and prayers for women on my blog to encourage your heart, reminding you how deeply your Lord loves you–directing your thoughts toward the names & characteristics of your God. Today's post is Jehovah-Jireh. Here's the link to the first ones.
Question:
Do you ever feel scared that there will not be enough? Or that you will not have what you need? That you have to work really hard and extra hours so that you and/or your family will be happy? Why did Jesus instruct us to pray: "Give us this day our daily bread." (Matthew 6:11) Do you feel silly asking God for help when you can do it yourself?
"Woe to those who go down to Egypt for help, and rely on horses, and trust in chariots because they are many, and in horsemen because they are very strong, but they do not look to the Holy One of Israel, nor seek the LORD!" (Isaiah 31:1) Why do you think God said that "woe"?
The scarcity fear is natural in this country. We have raised the bar of what is "required" to survive.
I am thinking of the story of Abraham and the experience of needing a sacrifice on a trip with his son to the mountains to worship God. (That was of course, before the time of Jesus BEING our sacrifice.) Do you think Abraham was scared? What about Isaac?
This story in Scripture, is the first mention of God as Jehovah-Jireh, the provider.
Isaac asks his father where the animal for sacrifice is. His father, Abraham, says God will provide. When they reach the top of the mountain, Isaac is placed on the altar, and his father, Abraham, raises the knife to kill him (to sacrifice him). Then God realizes that Abraham's faith is deep and that NOTHING—not even his beloved son—will be more important to him than his Lord God.
Of course, we know that God did indeed provide the lamb that suddenly appeared in the thicket nearby, so Isaac got to also witness God's provision. That is the name that Abraham called God at that point. Jehovah-Jireh (The Lord Will Provide). Abraham had not known HOW God would provide but he had absolute faith that he would! God meets them both on that mountain, and proves that He will provide WHAT is needed, WHEN it is needed. You've heard the saying, God is always on time. Never late. Never early. But right on time!
Are you learning, with me, that God can be trusted to provide everything that you need? He permits our experiences, in order to provide us with opportunities to trust Him. His promises are trustworthy. And true. And sometimes scary.
An example from my life:
When we were in missionary language school…
the sending agency had promised I could keep my kids with me because I home schooled; and from the beginning, they had been fully supportive of me. UNTIL we got to California and they decided I would have to put my kids in a day care in CALIFORNIA while my husband and I were in training during the day. I asked if I could have a babysitter come to our apartment and stay with the kids (the pastor's daughter); so I could check on the kids during our breaks each day. They said no. I asked again and they said if I did, I would have to pay for it myself.
It was way more than we had available, so I prayed and the money did not come and did not come. It was the deadline to make the decision what to do. I was actually angry with God, and told Him so (I had no similarity to Abraham's response

).
God is Jehovah-Jireh, He will provide.
There was a knock on the door and when I opened it, I was obviously perturbed. Another missionary woman was standing there, smiling, and said she had just gotten their mail and received some money they did NOT need and felt strongly that God was telling her to give it to us. (YES, I was embarrassed I had been so rude when I answered the door…I took the envelope, thinking it would be a small pittance)
After she left, I opened the envelope. Would you be surprised to know it was a HUGE check and enough to cover all the costs for our kids to stay in our apartment while we were on the same mission grounds, so they could continue the homeschooling and be safe NOT in a CALIFORNIA day care! It was at the final hour (like Abraham) and it was exactly what we needed (like Abraham). Well, that was quite a lesson for me! AND for my children. (I wish I had more space to tell you more details, but at least you see a real life example of our Name for God for this week. Jehovah-Jireh.
I'd like to pray for you right now…
Father, we women think we need to take care of everything ourselves. We forget to immediately go to YOU. You already know. You just want us to acknowledge to ourselves that You are the Provider and that we can count on you to take care of the details. People (and mission groups) will always disappoint, but You will never disappoint. You will never let us down. Likely, it will be at the final hour, but You will provide. You DO provide. Help this lovely woman reading this to rest in You. To relax. To trust You with her whole heart, mind, soul and strength. It might look different than what she thought, but it will always be exactly the right answer and provision that she needs.
Show her she does not have to be perfect before asking You for help. Nurture this sweet soul, Lord. I chose this particular story from my life to share here, because it shows my attitude was stinky. It shows me at my worst before You. I was angry. I was afraid. I did not know what to do. But, I never stopped talking to YOU about it. AND You loved me in spite of my imperfections. AND You do that for each of us! You will do it for the woman reading this. All she has to do is ASK! You are a good, good Father! Thank You, Jehovah-Jireh!

God, thank You that we don't have to be like Abraham—offering sacrifices on the altar—because Jesus Christ, our Savior has done that once for all, already. And this season of the year is meant to remind us of what has already been done to provide THE WAY for us to spend eternity in Heaven with YOU! There are not enough words to express the gratitude that spills out from my heart at this moment.
Dear one,
Each week heading into the season we call Easter (and beyond), I've been writing a fresh new devotional post, including a personal prayer, especially with you in mind. For encouragement. It is a tough world with many distractions. I am hoping to bring you a bit closer to your Savior!
"Lukewarm people do not live by faith; their lives are structured so they never have to."
– Francis Chan (2013)
If you are having difficulty trusting God to take the reigns of your life. If you don't understand what Jesus has done for you. If you fear what He might ask you to do, please let me help you find your way out of that maze. As a mentor coach, that is what God has gifted me to do! And remember… I am only a "click" away…
Until next time…
Continue to Devotion Week #7 – Lord, I Want to Know You
Free E-Book for Easter
When you sign up for Pamela Taylor's email list, you'll receive her 7-day Names of God Easter devotional book FREE.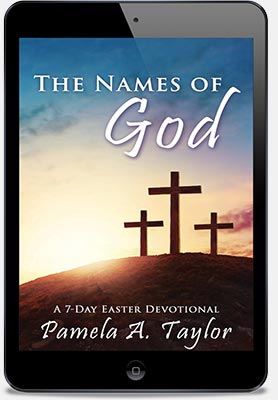 Until next time,
Awaiting His shout,




Christian Life Coach
Leading from Your Strengths Mentor
www.loavesandfishescoaching.com