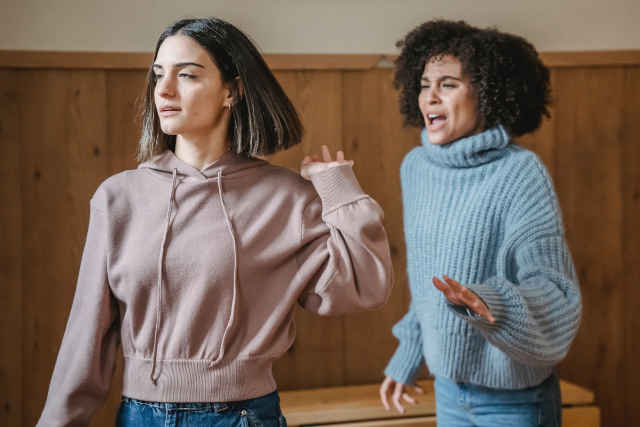 Short post. True confessions time… Let's talk about losing control…
I'm normally even-tempered. I seldom get angry or lash out.
Today I did BOTH. I was angry and lashed out.
My reaction surprised me. I didn't see it coming.
Afterwards, I was asking myself: WHERE did that come from?
There have been a series of events. And apparently, this thing today was the "straw that broke the camels back".
In itself, it was a minor issue, but it came from a person that has routinely been rude and unkind to me personally. And, it hurts!
Up until today, I have responded with God's grace and just let it roll off my back.  "I will take no offense" is a daily "mantra" for me. It is so freeing to CHOOSE to take no offense. However… this time, I forgot to CHOOSE…
I'm just sharing this because I want you to know that I absolutely know I am still a work in progress, just like you. I am not happy with myself how I reacted. I know God loves me anyway, but I know it also made Him sad, too.
Normally, I can praise the Lord, laugh and move on. Today, I did NOT! Today, I blew up at that person! I took offense!
And then I stomped away like a toddler…with her and her friend yelling at me, saying she was just kidding. I had to walk past them again a few minutes later, and she and her friend grabbed my arms, to try to make me stand there and listen to them. I felt angry and I felt trapped! I felt bullied.
Have you ever felt that way?
I can also report that we all three ended up having a calm discussion about what happened. It will never be great, because I have never felt safe with either of them.
I will always have my guard up. AND I now know that they have the ability to "trip my trigger". So, I know now to be alert and choose to be calm. I should have cried out to "Jesus!" But I tried to handle it on my own and I failed miserably! (I think I need to watch the movie "War Room" again. I want to be more like Miss Clara.)
When I got back to my apartment, I talked on the phone with a dear friend who knows me and loves me even when I act like a toddler throwing a tantrum. I don't think she has ever seen me that way, because it seldom happens, but she listened. We laughed. She suggested a cup of chamomile tea. I'm so grateful she was there for me! I needed a friend right then. Jesus with skin on.
BUT…it still hurts.
Aren't we glad we have a God who covers our sins with His Blood?
Aren't we glad that He loves us even when we mess up?
Aren't we glad He will make up for our lack? We just have to ask Him!
"Your mercy, O Lord, is in the heavens: Your faithfulness reaches to the clouds."

Psalm 36:5
"Behold, what manner of love the Father has bestowed on us, that we should be called children of God!"

1 John 3:1
"Therefore, humble yourself under the mighty hand of God, that He may exalt you in due time, casting all your care upon Him, for He cares for you."

1 Peter 5:6-7
Thanks for your prayers. You can see that I desperately need you holding me up in prayer. This world HURTS sometimes. But God is bigger than all our hurts.
Do you need encouragement in your walk with God?
I offer one-on-one coaching and would love to come alongside you to help you become the woman God created you to be.


Awaiting His shout,




Christian Life Coach
Leading from Your Strengths Mentor
www.loavesandfishescoaching.com