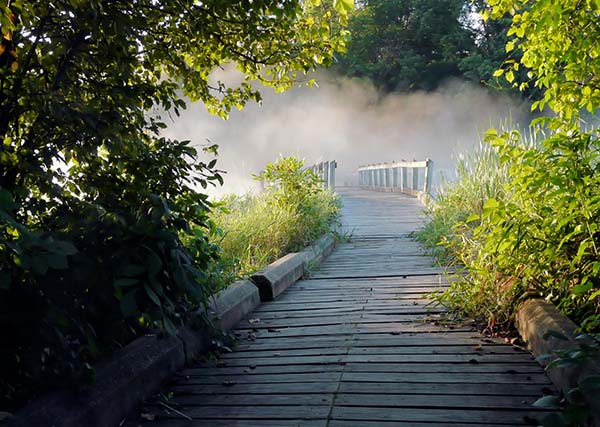 For many years I searched for whatever my mother had that gave her the strength to endure her years of cancer with such grace and peace. People didn't talk much about their faith in those days. They considered it a private thing between them and God. So, I flailed around for years trying to figure it all out. I had no idea who would even know the answer to the longings in my heart.
Stunning Realization
About a year or so after my mother died, I was in bed "saying" the prayer I had been taught. You know the one: "Now I lay me down to sleep. I pray the Lord my soul to keep…" Then, according to my routine, I would end with "God bless "Mommy, Daddy, Davey, Gail and Bill." And I stopped. I suddenly HEARD what I had been saying. I had continued to pray for my mother for a year after she had died. It was a rote memory prayer. With no "heart" to it. No real thought to it. Just a routine I did each night. Like brushing my teeth before bed. That realization was MY FIRST STEP TOWARD GOD. But it was only the beginning for my long search for the Living God.
For Years I Kept Searching
I can now gladly tell you that I found Him for whom my heart longed. Jesus. He was there all along. Waiting with out stretched arms. Waiting for me to fall into His arms in surrender.
Crushed…For Me…For You!
What does that mean? It is Amazing Grace. A gift that we can receive or reject. I have found what my mother had. And it wasn't a what. It was a who. It was Jesus. I learned that Jesus died for me. For my sins. He rose again and is coming back for me. I KNOW THAT so well now. This is real and my prayers are not just a routine anymore. My prayers are conversations with a cherished Friend who is also my LORD!
And, now…thinking of the Easter season and all the remembering we do during that time, I know that: It was our sins that did that to Him. The betrayal. The whippings. The cross. It was our sin that ripped and tore and crushed Him. Our sins! My sins! (Past, Present, AND future sins. He took them all. We still have to face the consequences, but He paid the PENALTY with His life.) He took the punishment. So we won't have to. And through His bruises we are healed.
"Jesus said to her, 'I am the resurrection and the life. The one who believes in me will live, even though they die; and whoever lives by believing in me will never die. Do you believe this?'"John 11:25-26
Ponderings
This would be a great time to just stop and sit quietly and ponder what you just read. What if you sat quietly each day and mediated on the depth of love from this Jesus the Christ, who would suffer so much so we don't have to?
Human Love vs. God's Love
No human love can ever match the depth of God's love. We don't have to do anything at all to earn it. It is freely given. BUT we DO have to RECEIVE it. A gift needs to be received before it can bless. Let it sink in. Deep into Your soul. What would that do to your daily life? To your relationships? To your attitude day-to-day?
What if we really believe this? We can only BEGIN to imagine what God has in store for a life fully surrendered to Him…
I Would Love to Hear From You
Is this already a reality for you? If not…Are you willing? I would love to hear your story.
Until next time…
Personality and Jesus
Do you know who God created you to be? Have you ever stopped to think about how your personality affects the way you interact with others? Find out more in this new book by Pamela A. Taylor.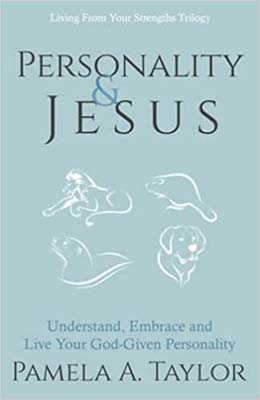 Awaiting His shout,




Christian Life Coach
Leading from Your Strengths Mentor
www.loavesandfishescoaching.com