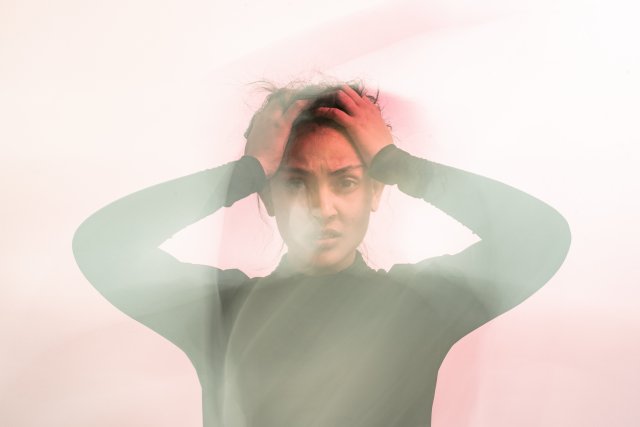 Have you ever suffered from test anxiety?
There are all kinds of tests. Tests we had for each subject in school. Standardized tests. It is getting to be that time of year for school kids of all ages to take final exams.
There are Real Estate license tests. College entrance tests. Drivers tests. Medical tests. Breathalyzer tests. Etc. Test anxiety is a very real thing for many people. It's all-consuming and immobilizing. For those who suffer from it, it sucks them down into a black hole of fear and despair.
Feeling turmoil and stress
This season of life on this planet can feel like that sometimes. It seems everything everywhere is in turmoil. Just living your daily life with people, can bring challenges and trials and can feel much like test anxiety. And in a sense, that is exactly what is happening. God gives us "opportunities" to trust Him. God tests us so WE can see how much more we need to grow, judged by our response to the testing. I am thinking of Job in the Bible. He questioned his "friends" and he even wished he had never been born, his testings were so difficult. But the wonderful example Job leaves us is that he never stopped TALKING to GOD. Even when he was confused and in horrible pain and suffering and betrayals from his friends.
It's hard to concentrate
When we're going through trials and testings, it can feel overwhelming. We may try to ignore it or we may try to talk ourself out of it. Sometimes we try to drown our sorrows in addictions and bad behavior. Often, we try avoidance by sleeping too much, or maybe we can't sleep well or long enough each night, which can bring out the worst in us sometimes.
We often then neglect fellowship with God
And that is our biggest error. We become self-focused to the point that we neglect God-time. We neglect the very thing that will make the testing manageable and give us the victory.
It helps to remember this world is not our home
It's easy to forget that this world is just a temporary residence, while we are in the midst of daily "testing. Yet, in spite of the fear or anxiety, we have a CHOICE to make. We can CHOOSE joy. We can CHOOSE to think before we speak.
We are not victims of our feelings. God has given us the "tools" to rise above the anxiety—to rise above that sense of overwhelm. He says ASK. He says SEEK Him. And then He promises when we seek Him, we WILL certainly find Him! He WANTS to be found by you and me.
CHOOSE this day to focus on God
Choose to be God-focused, rather than problem-focused. Run into the arms of God the Father. He has the answers you need. SEEK HIM in His Word—the Bible—and in prayer.
CHOOSE to TRUST your faithful God
SHOW yourself faithful in the midst of the testing. In the midst of anxiety, He even gives His beloved sleep and peace. He promises,
Ask and you will find Him expectantly waiting for you to come to Him, so He can express His love to you. So he can help you through the testing. The trial. The circumstance.
"I can do everything through Him who gives me strength."

Philippians 4:13
"Call to Me and I will answer you and show you great and mighty things, which you do not know."

Jeremiah 33:3
Until next time…
Maranatha. Come Lord Jesus.
Related Post: Needing God Desperately
Do you need encouragement in your walk with God?
I offer one-on-one coaching and would love to come alongside you to help you become the woman God created you to be.


Awaiting His shout,




Christian Life Coach
Leading from Your Strengths Mentor
www.loavesandfishescoaching.com