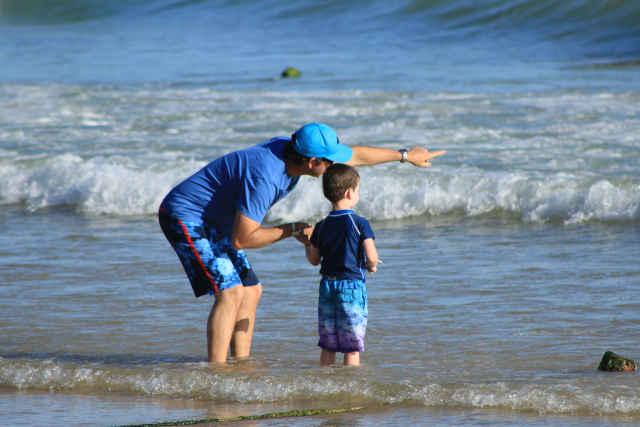 Is your life a mess? Are you going through a rough patch? Do you wish things were different? Do you wish YOU were different? Do you want to be a better person? In this post, we're going to cover finding perspective in times of testing.
I have to remind myself daily that my basic calling and focus is to pursue an authentic relationship with Jesus. Key word: Pursue! Yup! Deliberately pursuing Him! Not to be better, but to choose to be with Him!
We all have difficult seasons of our lives
Times of testing. Sometimes our perspective gets a bit skewed. Maybe you have questioned if God even exists. Maybe thinking: If God is good, why do bad things happen to good people?
All that sounds so reasonable in our humanness. However, God is the only One who is truly "good". And He calls us to a higher ground. He says, "Trust Me." We don't have to feel it, especially at first. But it has to be a conscious choice. We can't wait for the feeling to come. It has to be a moment by moment and daily choice to trust Him no matter what! Why? Because He is good. All the time. In good times and bad, God is ALWAYS good! Do we understand why things happen? Not usually, but we can trust that He has purpose in all that happens. Beyond anything earthly.
Jesus came to restore us to relationship with God.
He experienced all the emotions we experience. AND…He feels your hurt. He is not a distant deity. He is a very personal God. When you hurt, He hurts. He chases after you until you find Him. And then He draws you into relationship with Him. It is your choice how deep you want that to be.
Finding perspective
When someone hurts you, betrays you, or speaks lies against you, what do you do? I remember when I first found out my husband had been unfaithful through our entire 20-plus years of marriage. We were on the mission field when I found out. Talk about feeling "lower than a snake's belly" as my dad would say. We were in California. I ran outside alone, walking and walking, and crying out to God. The mountains loomed in the distance and a verse I didn't even realize I knew, came to my mind: "As the mountains surround Jerusalem, so the Lord surrounds His people, now and forevermore." (Psalm 125:2) I just kept saying that verse over and over until I believed it. I didn't understand, but God was assuring me that He was with me and He would help me through the, "Now what?"
Related Post: Not for One Second
That was a tough one to work through.
Everyone has to seek God's wisdom and direction after a betrayal like that. It is not easy. It hurts to the very core of your being. But God walked that lonely painful road with me. Our Savior went through some rough relational problems while here on planet earth, so I knew He understood. And I knew He was good. The situation was bad, but God was/is good.
What about you?
Do you remember a book about: Are you a FAN or a FOLLOWER? Isn't that a powerful question? We all know what fans are. They get together with other fans and scream and yell and love it when their team wins. But God expects MORE than that. He wants us to follow after Him, even whether we are winning or losing! God's not about winning. He is about BEING! He expects us to be fully committed to Him no matter what happens. Let's commit to being a FULLY DEVOTED FOLLOWER of JESUS. Putting our hand to plow and not looking back. (When you look back, you plow a crooked row.)
"Come and see what God has done, His awesome deeds for mankind…"

Psalm 66:5
"To everything there is a season and a time for every purpose under heaven…a time to weep and a time to laugh."

Ecclesiastes 3:1, 4
The Song Trust and Obey
Not a shadow can rise, not a cloud in the skies, but His smile quickly drives it away. Not a doubt or a fear, not a sign or a tear, can abide while we trust and obey. Not a burden we bear, not a sorrow we share. But our toil He doth richly repay. Not a grief or a loss, not a frown or a cross but is blessed if we trust and obey.
The book of Psalms
It is comforting to know throughout the Psalms, that others have walked in shoes similar to whatever we ourselves experience. Pain and joy, doubt and confidence, defeat and victory, hatred and love, confusion and clarity. No matter what you are feeling, you will find comfort in the Psalms. Praise will always lift you out of hum drum and into a joy-filled relationship with the Lord of Lords. Time spent in the Psalms daily will not disappoint.
Here's a few suggestions to get you started:
"My heart has heard you say, 'Come and talk with me". And my heart responds, 'LORD, I am coming.'"
…Even if my father and mother abandon me the LORD will hold me close"

Psalm 27:8, 10
"The LORD gives his people strength. The LORD blesses…with peace."

Psalm 29:11
"I will praise You, O Lord, with my whole heart; I will tell of all your marvelous works. I will be glad and rejoice in You; I will sing praise to Your name, O Most High."

Psalm 9:1-2
Notice the CHOICE. The "I WILL". The CHOICE to praise. The CHOICE to walk in relationship. The CHOICE to take the time away from the world, and into the Presence of the very One Who created you. Father knows best. He adores. Be sure to give Him lots of opportunity for you to experientially know that.
David Jeremiah: By the Word of God, we are taught, challenged, corrected, and trained, so that we "may be complete, thoroughly equipped for every good work." (I Timothy 3:16-17)
My friend, Dawn used to say, "I know it in my KNOW-ER." Perfect!
Until next time…
Do you need encouragement in your walk with God?
I offer one-on-one coaching and would love to come alongside you to help you become the woman God created you to be.


Awaiting His shout,




Christian Life Coach
Leading from Your Strengths Mentor
www.loavesandfishescoaching.com