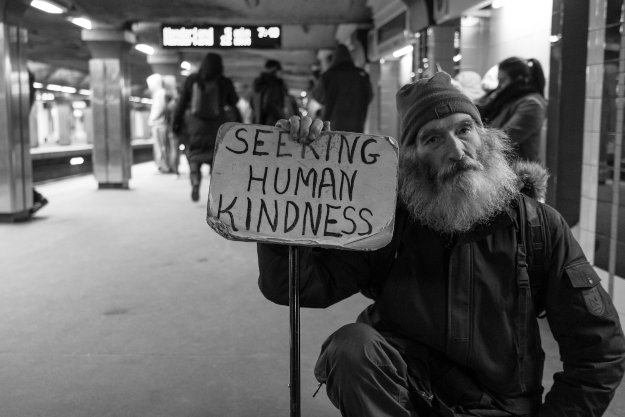 The disciples wanted to know the answer to that question. They thought they had it all figured out.
Their Savior (from the Romans) had arrived and would conquer their enemy. But, then He died. He left them. Why? Why did He leave them? How could they ever go on without Him? How could they have been so wrong about Him? He died! And worse yet, they thought someone must have stolen His body from the tomb! They were lost. They were purposeless. Can you relate? I know I can!
And then, He appeared ALIVE in their midst
"The touching part of this story is where and how Jesus appears…He doesn't call the disciples to the temple, or to some other place to see Him. He comes to them where they are, both literally and spiritually. He shows them that He'd kept His promises." – Anchor devo, July 2022
I love that Jesus meets us where we are, just as we are. No pretense. In real life right where we are, spiritually and literally.
Object lessons
God is faithful to send object lessons along the way in order to solidify any lessons He is currently teaching us. Often, for me, it comes in the form of a song, a devotional, a comment from a friend, a radio Bible lesson, or a movie. And often, it comes in all of those things one after another. I guess I am a bit dense, so He has to repeat His messages to me in multiple ways. THIS week, it is about God meeting me right where I am.
Movie title
The title of this post is actually the title of a movie I watched this week: God, Where Are You? The man—the subject of the story–had been on top of the word. Famous. Rich. With lots of "friends" and admirers. And then his world totally fell apart and he was homeless, filthy, hungry, and absolutely alone.
Kindness reminders
The movie is actually a great reminder of our mission on earth. To help those God sends our way to see that God does indeed meet us right where we are. Everyone. Always. We don't have to wait to be (almost) perfect, in order to help others (as we discussed last week in the post.) To LISTEN to their story. To feed them when they are hungry. To NOT TAKE OFFENSE when they get angry with our lame attempts to help. To be PATIENT with them in their inability to trust that we don't have a hidden agenda in our helping them. There are so many lessons in this movie. I hope you will take the time to find it online and watch it with an open heart to what God might be teaching you through it. We all need kindness reminders that God is in our midst. Always. Sometimes the smallest act is exactly what is needed to begin a mindset shift.
A dark tunnel
One of the characters is a woman that had found her way out of the dark tunnel of homelessness. Malachi encourages each of his "customers" (as he refers to them) to keep a gratefulness journal and to write down each thing that BY CHOICE they are grateful for. This woman had learned "Being grateful for all that I have is the biggest step to get away from what I didn't have".
It reminded me of life coaching. Yes, it is important to look at the past because it made us what we are today, but it is important to not stay there. Rather, to look to the present and what we can be grateful for and then to look forward to what is possible. To NOT GIVE UP!
We CAN. With JESUS
So when we ask: "God, where are you?" He responds: "I am right here with you every moment. Look for Me and you will find Me!"
All things are possible…
ALL things are possible. All THINGS are possible. All things ARE possible. All things are POSSIBLE. Always! To God be the Glory! Don't give up!
Gratefulness Journal
Those of you who know me well, know that I have kept an Ebenezer (Thus far God has led me) Journal every since I went through a very difficult crossroads. It can be like throwing a life raft to a drowning person. To choose to walk in an attitude of gratitude and keep a gratefulness journal to read when you go through dry seasons…as a reminder of what He has done and so will do again! To help those God sends our way, to see that God does indeed meet us right where we are. Everyone. Always. Whether we realize it or not. HE is faithful. We don't have to wait to be (almost) perfect…We can start today…
Amen? So be it!
Discover Living From Your Strengths (LFYS) Life Changing Mentor Coaching.
Do you have questions? Through the Ministry Insights assessment, you will Discover your strengths. And then, through mentor coaching, you will learn how to daily Embrace and Live out your strengths. You can contact me by clicking on the blue button beside the signature line. Or leave me a private message on Facebook.



Awaiting His shout,




Christian Life Coach
Leading from Your Strengths Mentor
www.loavesandfishescoaching.com